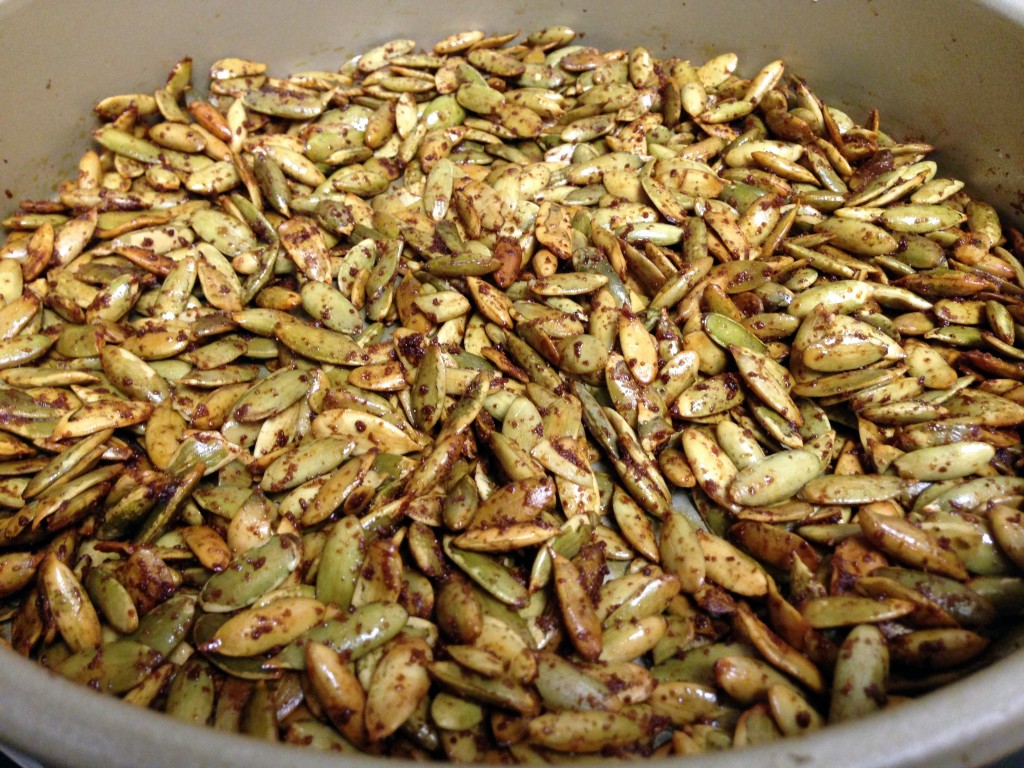 These seeds have the same great taste as Chex Mix, but are much healthier. For those with IBS, one small serving (1-2 tablespoons) is low in FODMAPs.
Ingredients
2 teaspoons Worcestershire sauce (I used Wan Ja Shan Organic Worchestershire Sauce – gluten-free, vegan, and organic (contains soy))
1 Teaspoon garlic powder
1/2 teaspoon onion powder
1/4 teaspoon paprika
1/4 teaspoon salt
1 Tablespoon extra virgin olive oil
8 oz. raw pumpkin seeds
Directions
Preheat oven to 350 degrees F. Combine dry seasonings, then mix in olive oil. Toss with pumpkin seeds, then spread onto a baking sheet in a single, even layer. Bake for 13-18 minutes until lightly golden brown.