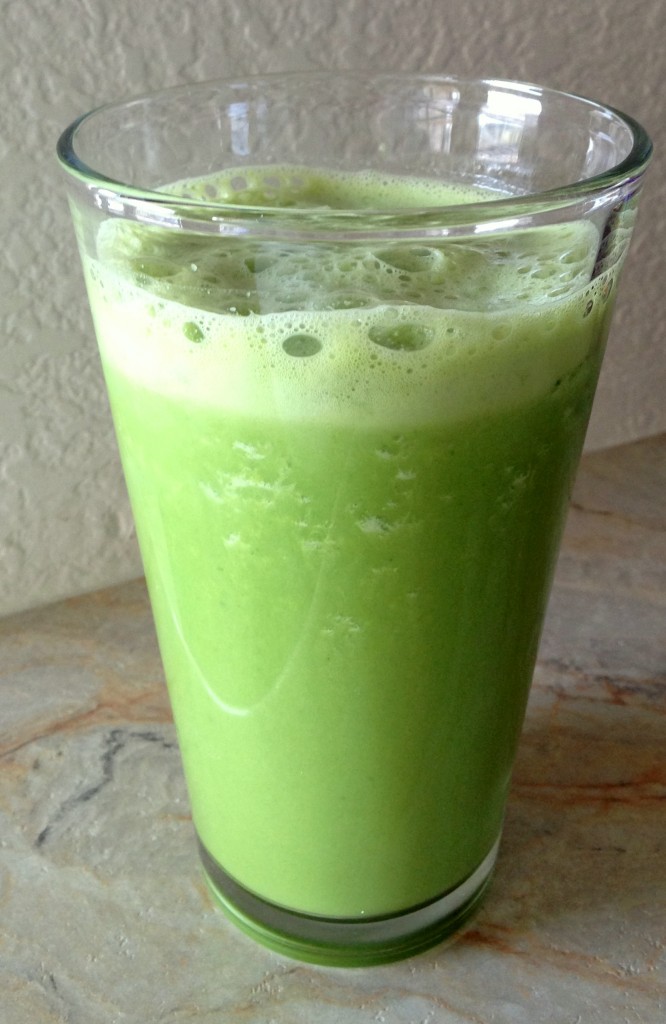 To be honest with you, I've never had a Shamrock Shake and I have no idea what's in them, but I don't care enough to look it up. This is a super simple recipe I just whipped up and it tastes good to me! Happy St. Patrick's Day!
Ingredients
About 3 ice cubes
1 cup unsweetened vanilla almond milk
1 cup (or 1 handful) baby spinach
1/4 teaspoon peppermint extract
10 drops liquid stevia or other sweetener to taste
Directions
Combine all ingredients in a blender and blend until smooth.