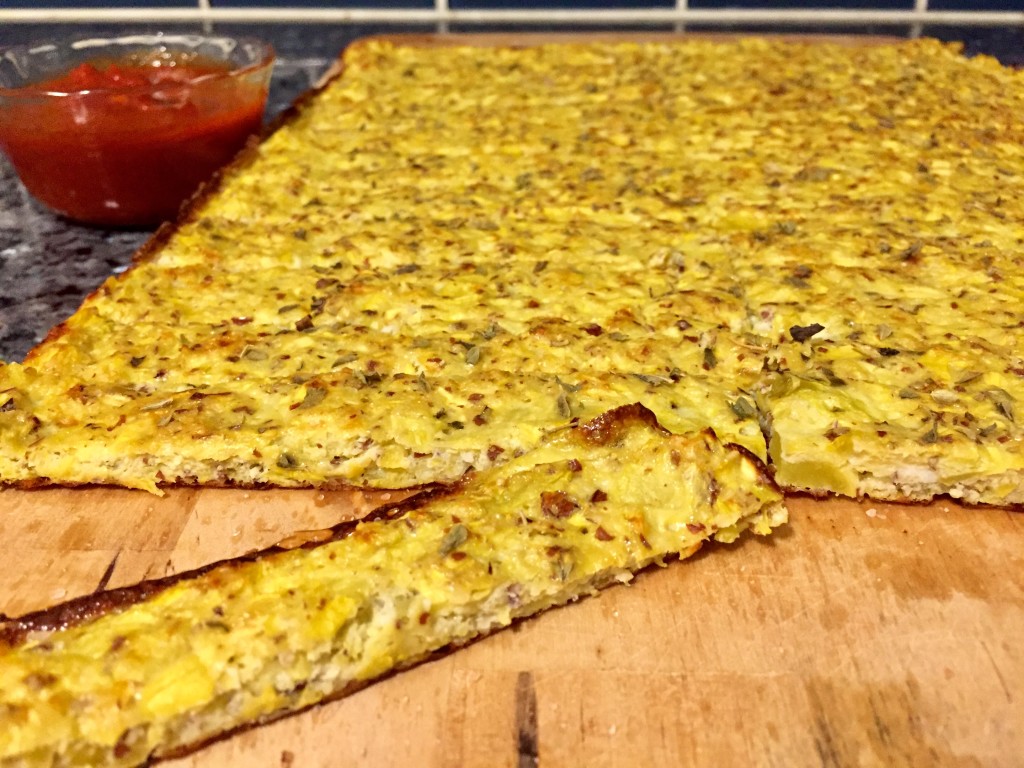 Craving cheesy breadsticks? Although this recipe won't fool anyone, it is a fun and tasty way to dip something bready and even somewhat cheesy into marinara sauce. It is made with whole, real foods, including vegetables, whole grains or nuts (depending on your choice of flour) and eggs. It is free of refined grains and dairy, and can be made without gluten or grains by using almond meal.
Zucchini Breadsticks

Print recipe
Swap out the flour for summer squash to make cheesy-tasting breadsticks that are much lower in calories and starch. A very tasty way to eat your veggies!
Ingredients
4 yellow crookneck squash or zucchini
4 large eggs
1/2 cup almond meal or whole wheat flour
2 tablespoons nutritional yeast
1 tablespoon olive oil
1/2 teaspoon salt
1/2 teaspoon garlic powder
1/2 teaspoon dried oregano
Directions
Step 1
Preheat oven to 425°F. Line a baking sheet with parchment paper and brush with olive oil.
Step 2
Cut the squash into 1 inch chunks, which should yield about 6 cups. Place half the squash into a food processor and pulse until it is finely chopped, but not mushy. Transfer to a large bowl and repeat with remaining squash.
Step 3
Squeeze some of the liquid out of the squash. When finished, it should yield about 4 cups of squash. Whisk eggs and add to squash. Add flour, nutritional yeast, salt, and garlic powder.
Step 4
Spread squash mixture onto prepared baking sheet and form into an even, thin layer, about 1/4 inch thick. Sprinkle with oregano. Bake for 25 minutes or until edges are golden brown. Move pan to top rack and broil for about 2 minutes or until top is golden brown.
Step 5
Place a large cutting board on top of the baking sheet and carefully flip it over to move the breadsticks to the cutting board. Cut in half lengthwise, then cut into 1-inch strips. Serve with warm marinara sauce.