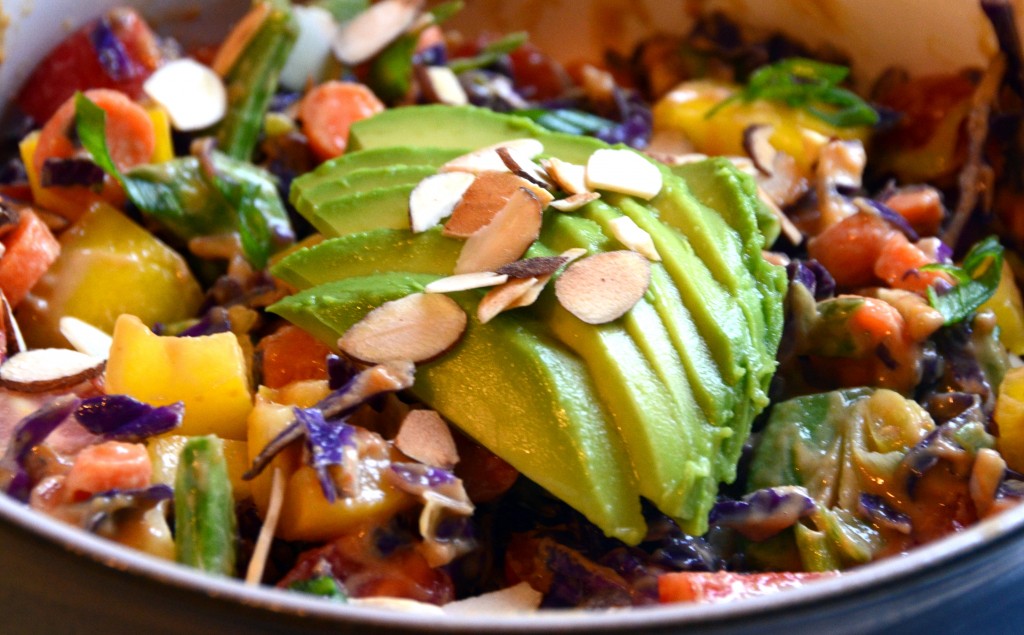 Ingredients
For dressing:
1/3 cup peanut butter
1 1/2 Tablespoons tamari
juice of 1 lime (1 1/2 Tablespoons) (or rice vinegar if you don't have a lime)
2 teaspoons sambal oelek (or Thai sweet chili sauce)
1/4 cup water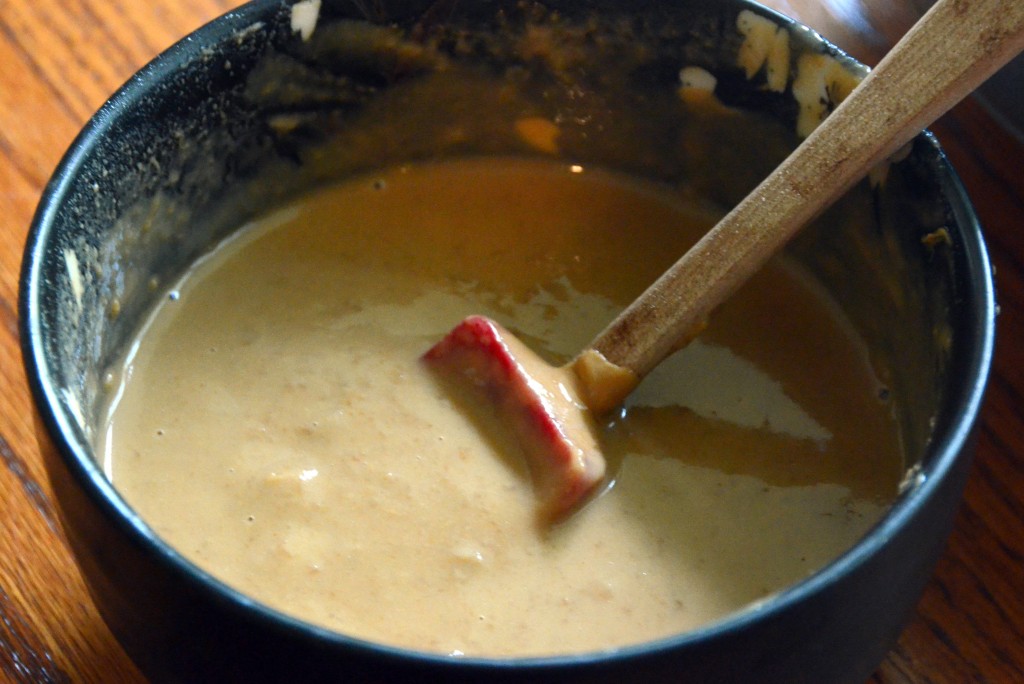 1 cup sugar snap peas, chopped
1 cup carrots, sliced
2 cups red and yellow bell pepper, chopped
1 cup cherry or grape tomatoes, halved
2 cups red cabbage, thinly sliced
1 cup cucumber, chopped
1/2 medium avocado, diced
1/4 cup green onions, thinly sliced
Garnish: 1/4 cup chopped peanuts (optional)
Optional: Baked tofu*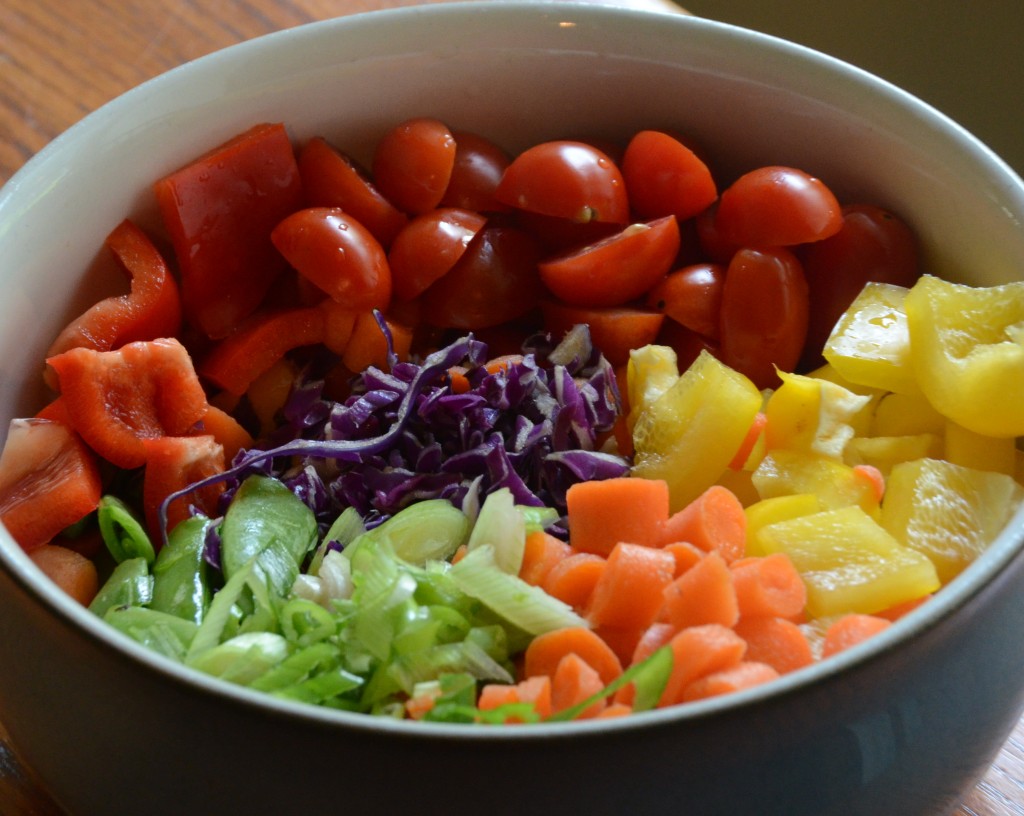 Directions
Combine all dressing ingredients in a blender, food processor, or by stirring in a bowl. Combine all salad ingredients and top with dressing. Top with peanuts or other nuts (optional) as a garnish and serve.
*For baked tofu: slice 2 packages of firm tofu (non-GMO and/or organic) into blocks and press between 2 towels to squeeze out some of the water. Cut into cubes, toss with olive oil, and bake in the oven at 350 degrees until golden, stirring once or twice.