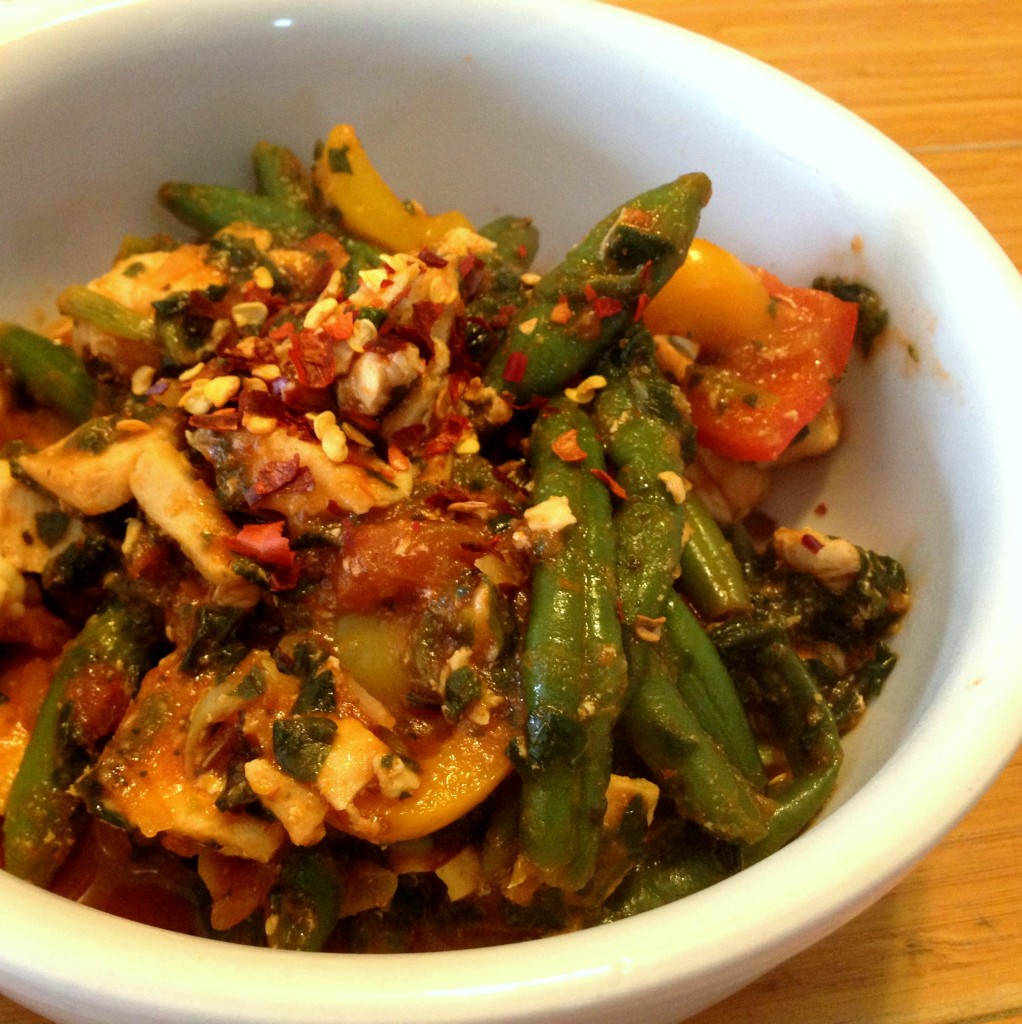 This is basically a stir fry, Italian style. The beauty is that you can use any kind of protein and vegetables, which makes it a great way to use up whatever is in your refrigerator. Vegetables that work well with Italian flavors are mushrooms, eggplant, squash (especially zucchini), tomatoes, bell peppers, onions, and spinach, but feel free to add whatever you like. Protein options that could work in this dish include chicken, pork, ground beef, white (cannellini or navy) beans and maybe even organic tofu or tempeh. I have listed the vegetables and protein options that I chose in this recipe, but you can alter it however you'd like.
Time: 30-40 minutes
Serves: 4-6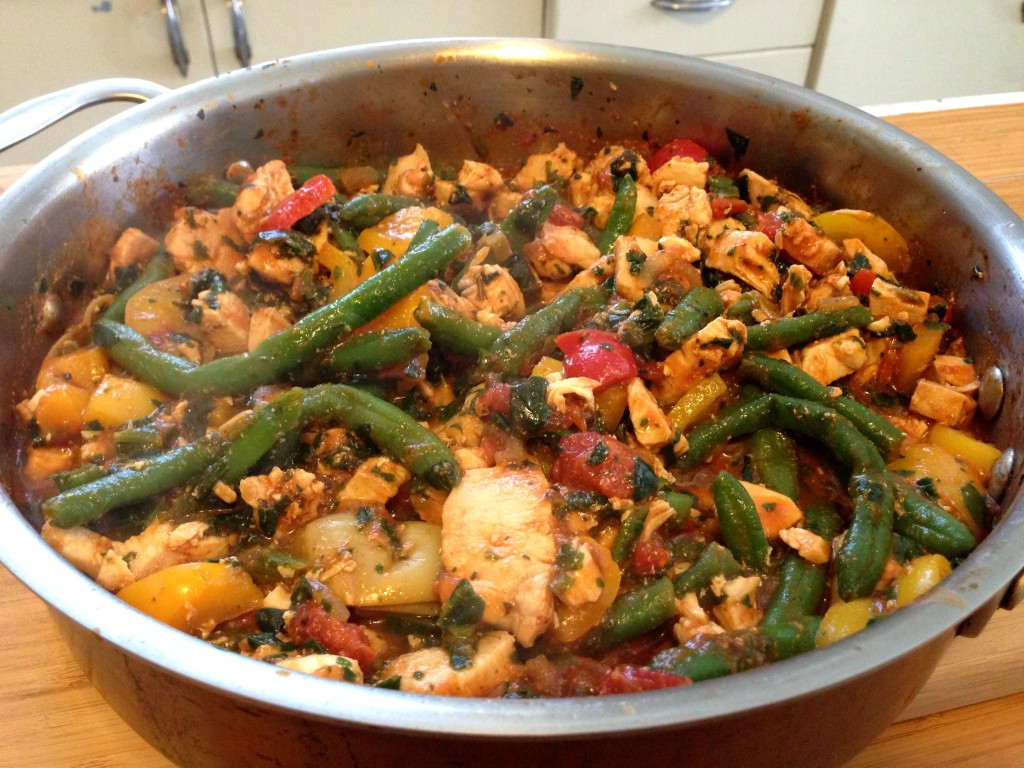 Ingredients
2 (or 1 1/2 pounds) boneless skinless chicken breast, previously frozen and somewhat thawed (fresh is okay too. Organic and free-range preferred)
1 teaspoon coconut oil
2 bell peppers, chopped (organic preferred – these are part of the dirty dozen)
about 6 ounces or half a bag of frozen green beans
half bag of frozen chopped spinach, organic preferred
1 teaspoon minced garlic
2/3 jar of marinara, or enough to reach desired sauciness
1/4 cup green olive tapenade, available at Trader Joe's (optional)
Salt & pepper to taste, if needed
Directions
Cut the chicken into bite-sized pieces (it's much easier when partially frozen). Heat a large skillet over medium high heat, then add oil. Add chicken, stirring occasionally, until it is almost thoroughly cooked. Add bell peppers  and garlic and cook 1-2 minutes. Add green beans and cook 1-2 minutes. Add spinach and marinara, and cook until mixture is warmed throughout, stirring occasionally. Add salt and pepper to taste if necessary. Top with green olive tapenade for a kick of flavor and/or crushed red pepper (optional).