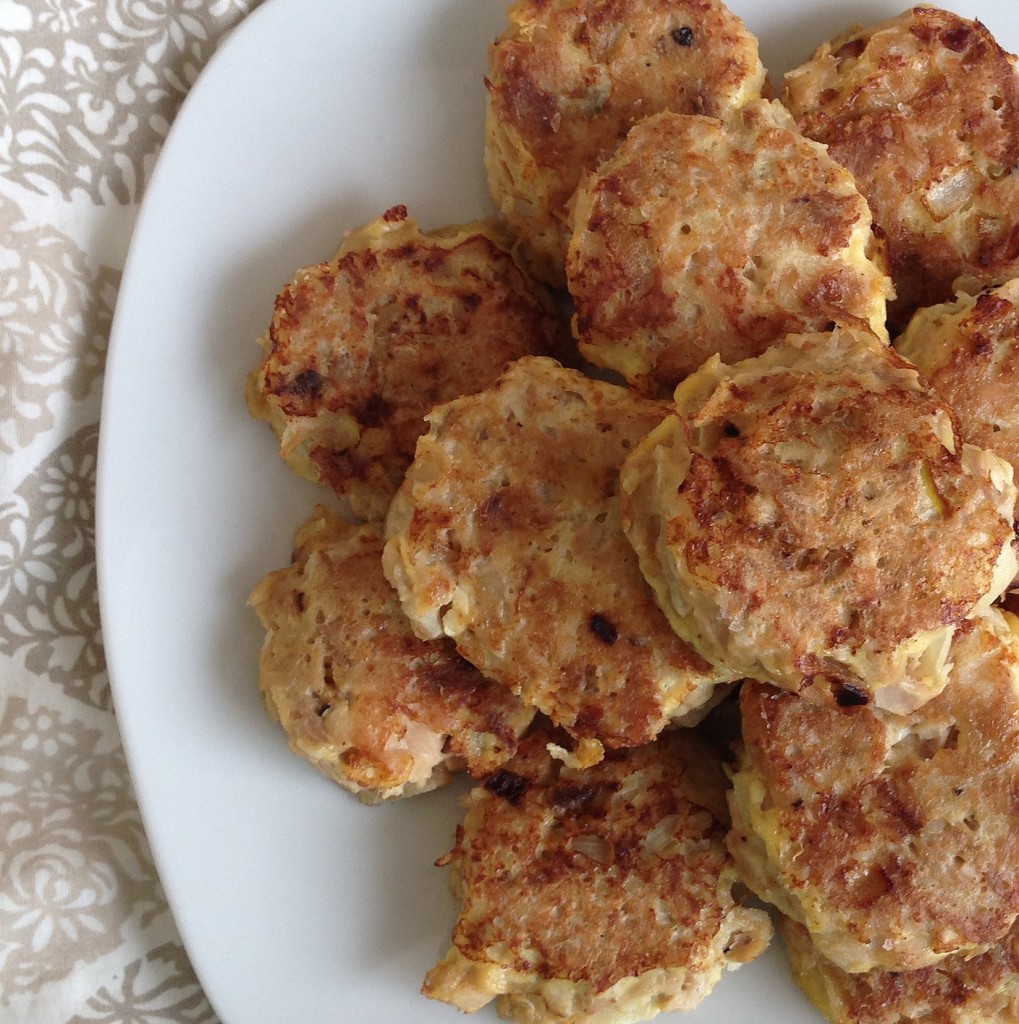 Ingredients
2 cans tuna*, drained (or canned salmon, or fresh fish, cooked)
1/4 cup unsweetened shredded coconut
2 eggs, lightly beaten
1 teaspoon Dijon mustard (optional)
1/4 teaspoon garlic powder
1-2 tablespoons virgin coconut oil
salt and pepper to taste
Optional: 1/4 – 1/2 cup sautéed onion
Directions
Preheat oven to 350 degrees F. In a medium bowl, combine tuna, egg, coconut, Dijon, and garlic powder. Heat a nonstick** skillet over medium-high heat, then add about 1/2 tablespoon coconut oil. Form tuna mixture into small nuggets, then add to pan. Once brown on one side, flip to the other side. Once nuggets are brown on both sides, place onto a baking sheet (lined with parchment paper) and bake for about 10 minutes, until the inside is fully cooked (contains raw eggs). Add salt and pepper to taste.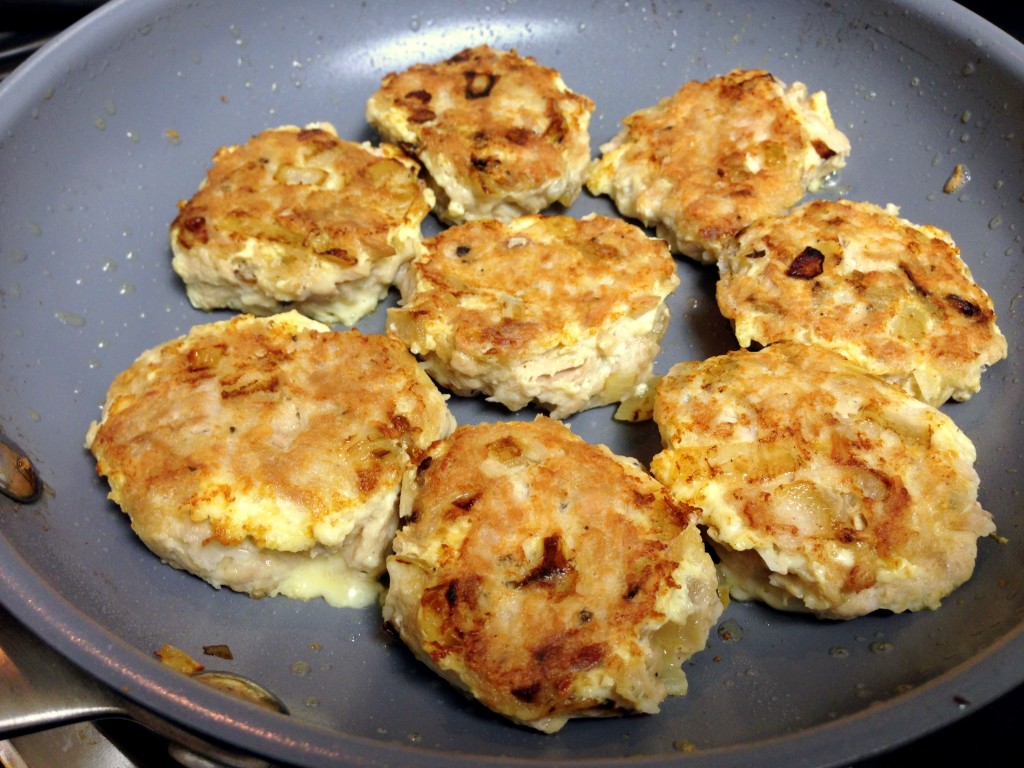 *Tuna: When it comes to mercury content, it's better to choose skipjack or tongol tuna over albacore. In terms of the environment, it's best to choose troll or pole caught fish, or look for the blue Certified Sustainable Seafood label from the Marine Stewardship Council. "Chunk light" tuna may be skipjack tuna, which is good, but it can also be yellowfin tuna, which tends to be higher in mercury. For more information, visit the Monterey Bay Aquarium's Seafood Watch website: http://www.seafoodwatch.org/cr/seafoodwatch.aspx
**Nonstick skillets: I do not recommend Teflon-coating, which is traditionally used in most nonstick pans. I recommend a well-seasoned cast iron skillet or a ceramic-coated pan.
Note: You could add other seasonings, or switch out the coconut for another type of filler (oats, almond flour, etc.).