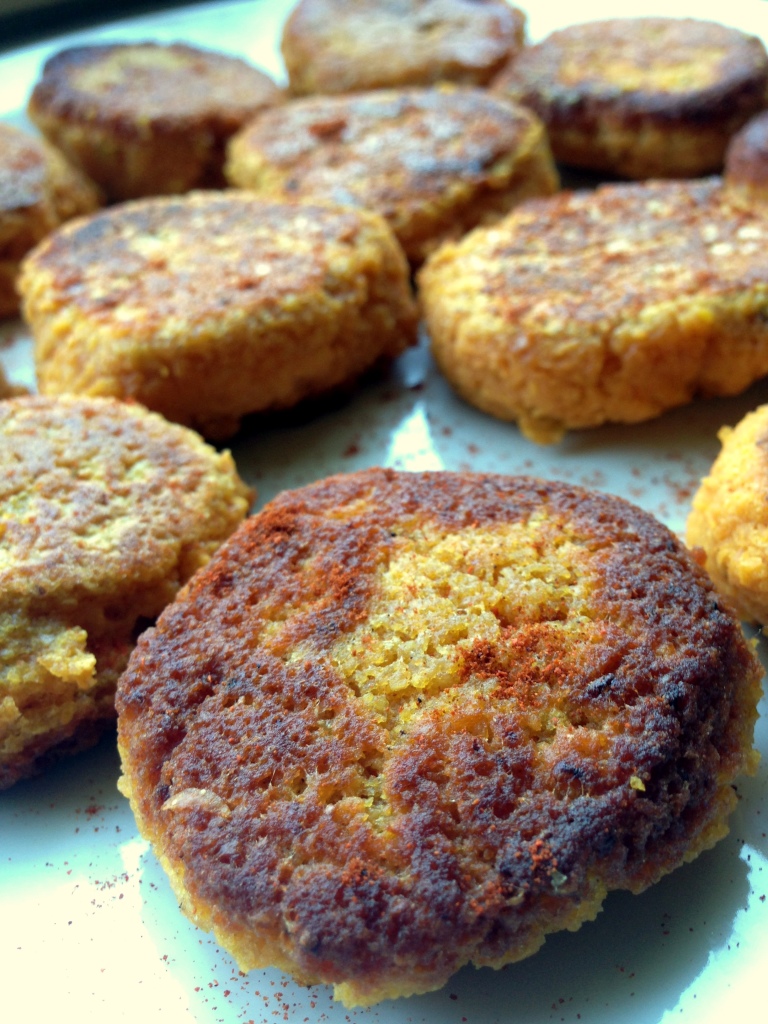 These patties are a fun and flavorful snack, appetizer, or side dish. They are a healthier alternative to a chicken nugget or other deep-fried patties.
Red Lentil Patties

Print recipe
These lentil patties are a fun and flavorful snack or appetizer and can be paired with a tasty dip such as lemon tahini sauce.
Ingredients
1 1/2 cup dried red lentils
1/2 yellow onion
4 tablespoons olive oil
2 cloves garlic
1/2 teaspoon cumin
1/2 teaspoon paprika
1 teaspoon salt
1/4 teaspoon pepper
1 tablespoon lemon juice
1 teaspoon turmeric
Optional
Directions
Step 1
Rinse and sort lentils. Soak in plenty of cold water overnight or for at least 8 hours. Lentils will end up about double in size.
Step 2
Heat a skillet to medium high and add 1 Tbsp olive oil. Add onion and cook until it becomes caramelized and translucent. Add garlic, turmeric and cumin and cook for 30 seconds, stirring often. Remove from heat.
Step 3
Drain lentils and place in a food processor. Add remaining ingredients except for cooked onion mixture. Puree until fairly smooth, scraping down sides as needed. Add cooked onion mixture and pulse until just combined.
Step 4
Heat skillet over medium high and add 1 Tbsp olive oil. Form lentil mixture into flattened balls, about the size of golf balls, then place into pan. Turn over when the bottom is golden brown and cook other side until golden brown. Place onto plate lined with a paper towel. Repeat with remaining oil and lentil mixture. Serve with lemon tahini sauce or other dipping sauce.
Step 5
To make optional lemon tahini sauce: Mix together tahini and lemon juice to taste, then thin with water to reach desired consistency. Add salt to taste. Optional: add minced garlic and parsley.