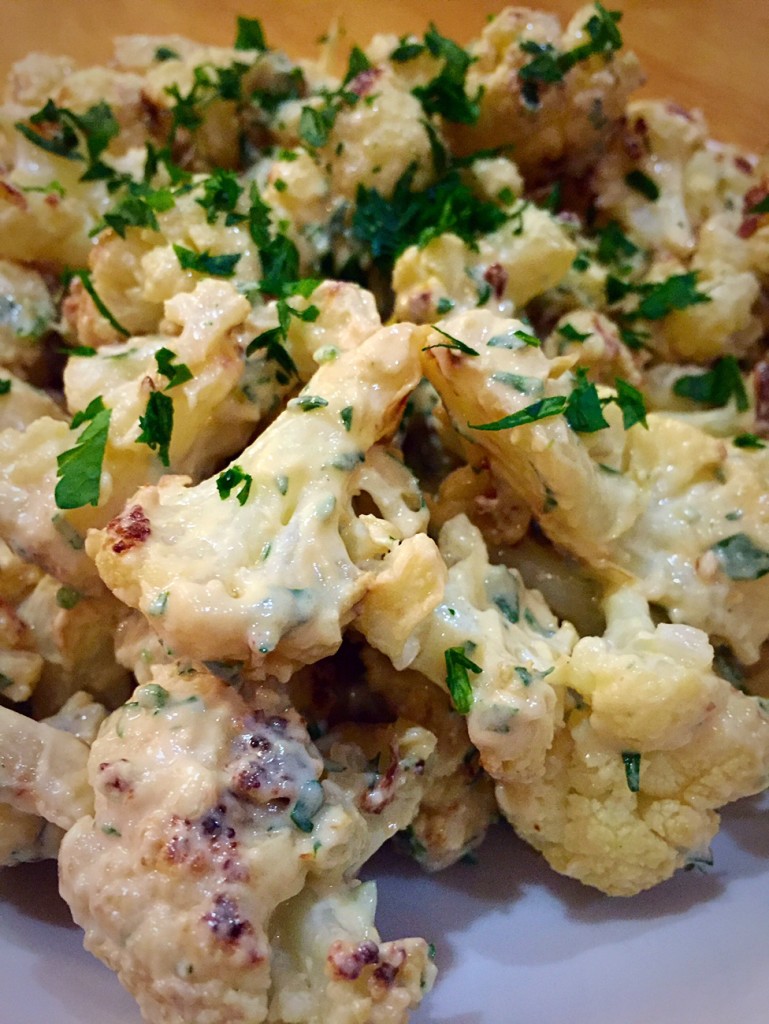 Goodbye steamed cauliflower. Bland vegetables are no match for caramelized, roasted cauliflower coated with a creamy sauce with a punch!
Roasted Cauliflower with Tahini Sauce

Print recipe
Ingredients
1 head cauliflower (cut into 1 inch florets)
2 tablespoons extra virgin olive oil
1/2 cup tahini
1/4 cup lemon juice
1/4 cup fresh parsley (minced)
1/4 cup water
1 clove garlic (minced and mashed)
1/4 teaspoon salt
Directions
Step 1
Preheat oven to 400˚F. Toss cauliflower with olive oil and spread into an even layer on a baking sheet.
Step 2
Bake 20-25 minutes, flipping once or twice, until cauliflower is tender and caramelized.
Step 3
Meanwhile, whisk together tahini, lemon juice, parsley, garlic and salt. Add water 1 tablespoon at a time until reaching desired consistency, which should be thinner than a paste but not runny. Toss with cauliflower, garnish with parsley, and serve warm.