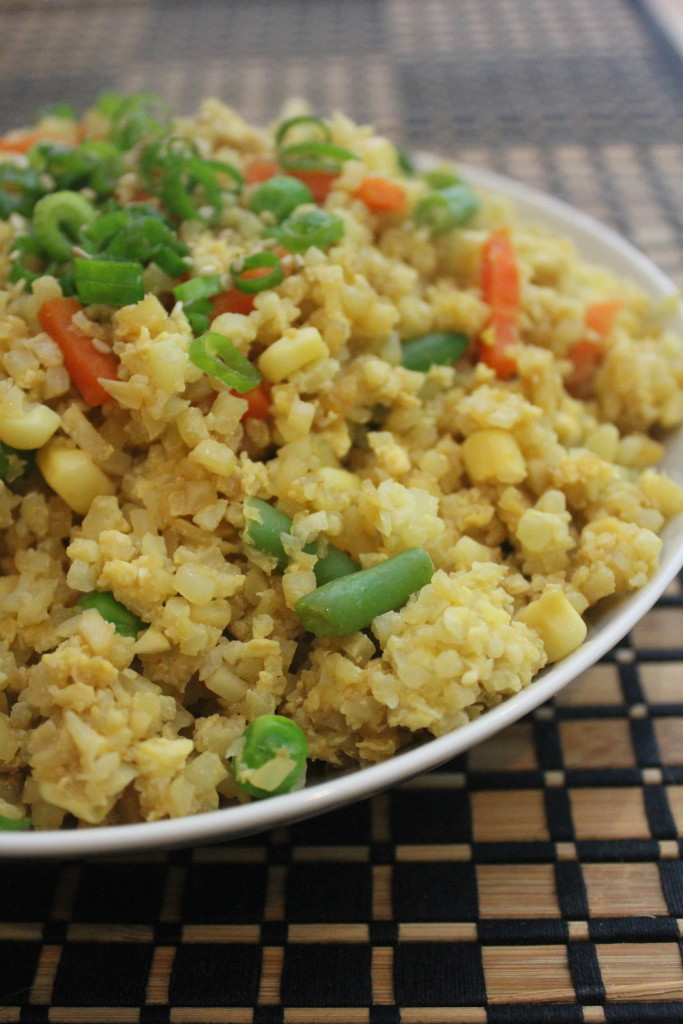 Typical fried rice is mostly refined carbohydrates with extra oil and salt but few vegetables. This recipe still has the flavor and a similar texture, but without the refined carbs, and with a little healthy fat from a healthy oil and tons of veggies! On top of that, it's quick and easy to make, especially if you buy cauliflower that has already been "riced." Hint: They sell it at Trader Joe's now, plus other brands are also carrying it. To make it gluten-free, use gluten-free tamari or soy sauce. To make it vegan, leave out the eggs.
Easy Cauliflower Fried "Rice"

Print recipe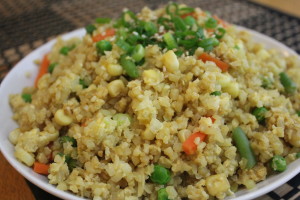 Enjoy fried "rice" with less starch and calories and more nutrients. It's easy to make, especially if you buy cauliflower that has already been "riced."
Ingredients
1 tablespoon oil, such as olive, peanut, canola, or grapeseed
2 cloves garlic (minced)
3 cups cauliflower (grated or riced)
1 cup frozen mixed vegetables
2 large eggs (beaten)
2 tablespoons low sodium tamari or soy sauce
salt to taste
sliced green onion and/or sesame seeds for garnish
Directions
Step 1
Heat oil in a wok or large skillet over medium high heat. Add garlic and cook for 30 seconds, until fragrant. Add cauliflower and mixed vegetables and cook until just tender, stirring occasionally, about 3-5 minutes.
Step 2
Push cauliflower to one side of the pan to create a space and pour in the eggs into the open part of the pan. Stir just the eggs to scramble until fully cooked, then mix into the cauliflower mixture. Gently stir in tamari and salt to taste. Garnish with green onions and sesame seeds and serve warm.