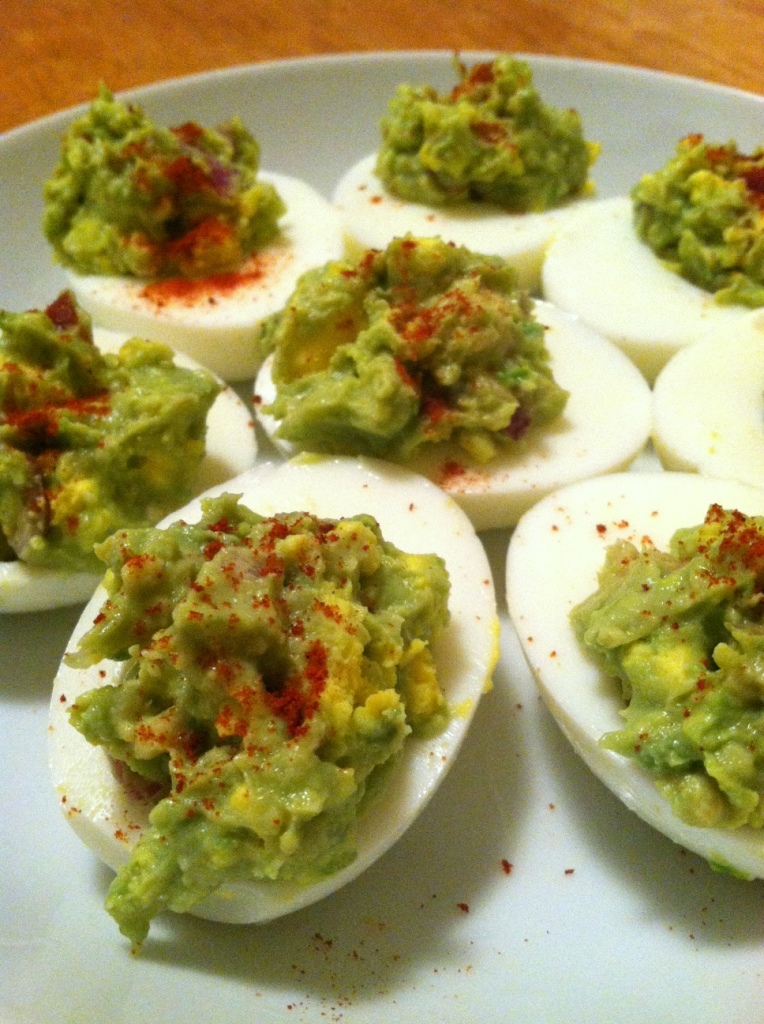 Guacamole Deviled Eggs

Print recipe
These avocado deviled eggs replace the traditional mayonnaise with healthier avocado. This provides a fun, tasty, and colorful twist!
Ingredients
6 large eggs
1 large avocado
1 tablespoon red onion (minced)
1/4 teaspoon salt
1/4 teaspoon black pepper
2-3 teaspoons lime juice
Optional
1/8 teaspoon garlic powder
paprika for garnish
Note
Tired of standard deviled eggs? Put a healthy twist on them by stuffing with guacamole!
Directions
Step 1
Hard boil the eggs. One method is to put the eggs in pot, cover with water, and bring to a boil. Remove from heat and cover for 12 minutes. Drain and let sit in ice water to cool.
Step 2
Peel the eggs, cut in half lengthwise, and remove the yolks. Save 2 yolks and discard the rest.
Step 3
Mash the avocado and add the 2 yolks, red onion, lime juice, salt, pepper, garlic powder. Mix well but leave the avocado slightly chunky.
Step 4
Fill the egg whites with the avocado mixture. Sprinkle with paprika.