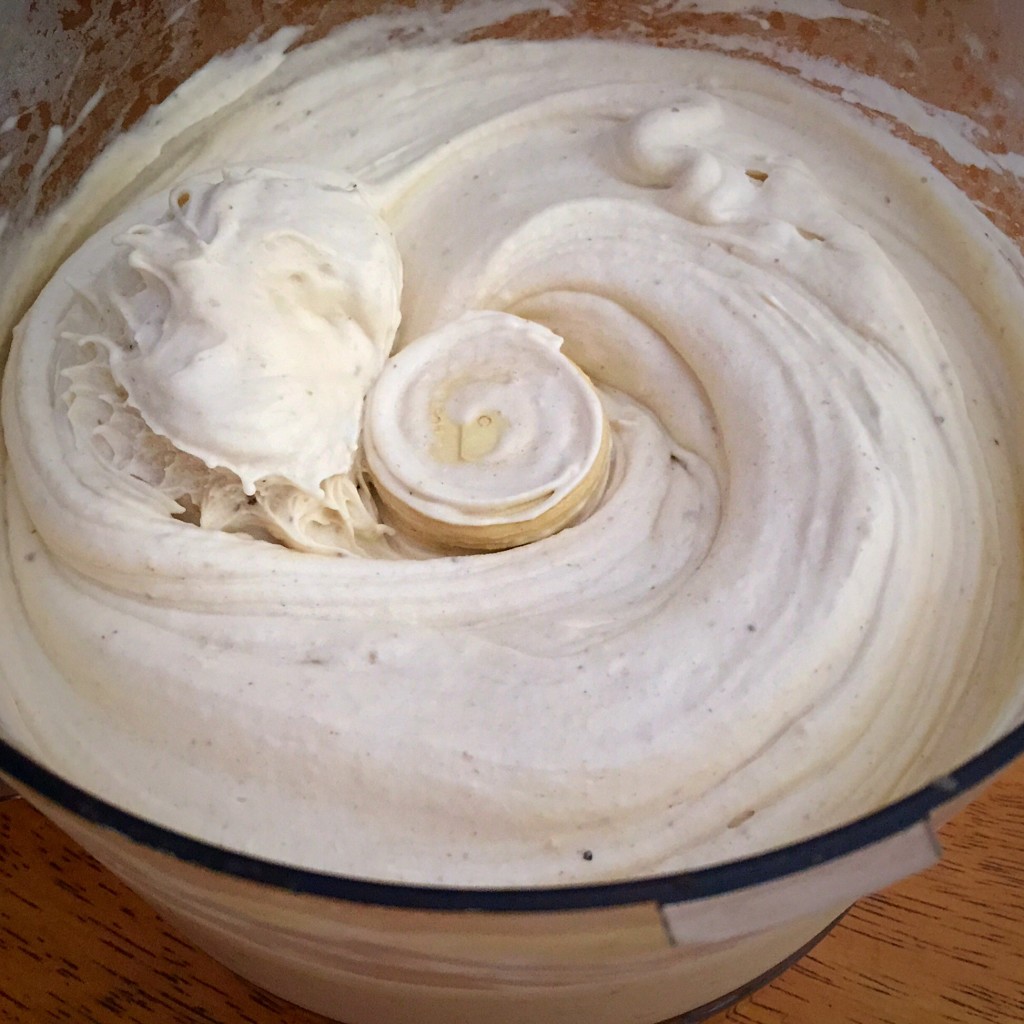 This unbelievably simple ice cream alternative mostly consists of one ingredient – bananas! You can also add a little vanilla extract for even better flavor. It tastes best when whipped up fresh because it will be smooth, creamy, and light.  Feel free to add other flavors as desired – peanut butter, chocolate, etc.
2 Ingredient Banana "Ice Cream"

Print recipe
Make your own no-sugar-added, vegan, dairy-free "ice cream" with just bananas and vanilla extract.
Ingredients
4-6 bananas
1 teaspoon vanilla extract (or to taste)
Directions
Step 1
Peel the bananas and slice into 1/2 inch pieces. Freeze on a plate or cookie sheet in a single layer for at least 1 hour. You can also use parchment paper to prevent sticking.
Step 2
Allow banana slices to thaw a bit, about 15 minutes at room temperature. Puree in a food processor with vanilla extract, pulsing a few times to start, for several minutes, until smooth and whipped. Serve immediately as "soft serve" or freeze and scoop it out later.