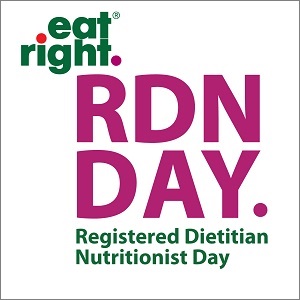 Today, March 11, 2015, is Registered Dietitian Day!
Happy RD Day to all the hardworking dietitians out there!
FYI, all dietitians are nutritionists, but not all nutritionists are registered dietitians. Trust the credentialed experts!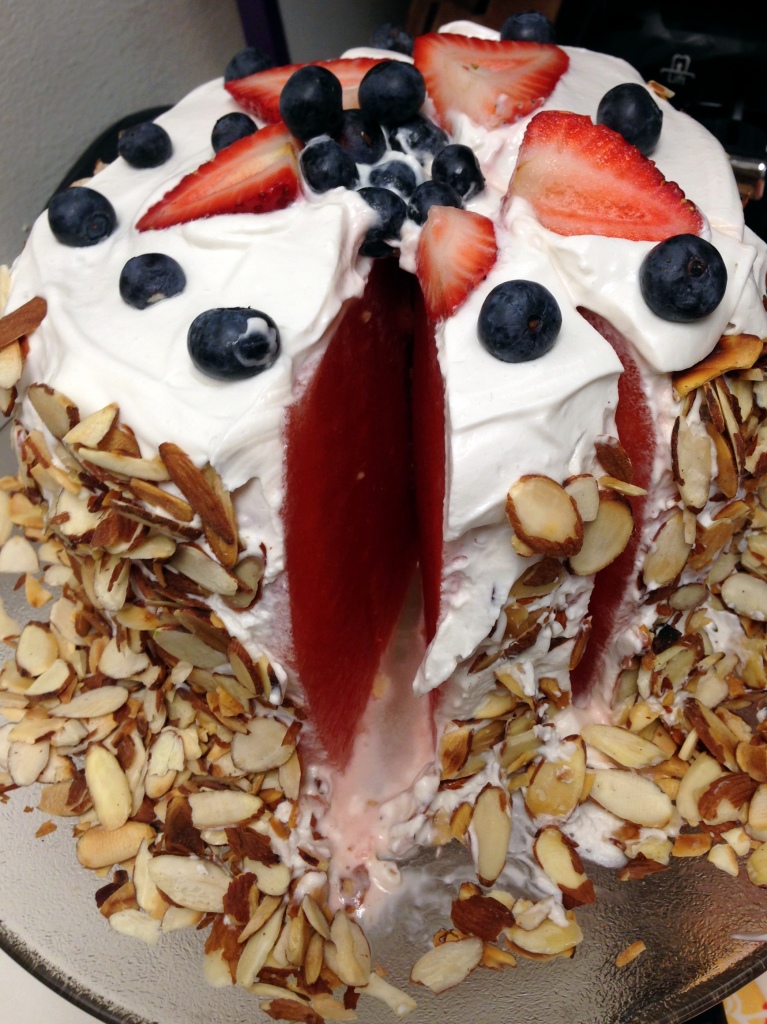 This "cake" will be a pleasant surprise at a party! It requires 3 basic ingredients – watermelon, coconut milk, and vanilla! Decorate it as you wish with fresh fruit, toasted nuts, and/or toasted coconut flakes.
Watermelon "Cake"

Print recipe
This stunning no-sugar-added "cake" is made from 3 ingredients - watermelon, coconut milk, and vanilla! It can be decorated with fresh fruit and toasted nuts or coconut.
Ingredients
1 large seedless watermelon (refrigerated)
2 cans full-fat coconut milk or cream (without guar gum as an ingredient, refrigerated for 24 hours)
1 teaspoon vanilla extract (or contents of 1 vanilla pod)
For decoration
1 cup sliced almonds (toaster)
1-2 cup berries, such as strawberries and blueberries
Directions
Step 1
For best results, place a glass or metal mixing bowl in the freezer for 5-10 minutes. Carefully open the cans of coconut milk and spoon out the thick layer of cream that has separated from the liquid at the top of the can. Place into chilled mixing bowl. Discard the liquid, or save for another recipe such as a smoothie.
Step 2
Beat the cream on medium speed with a hand or stand mixer for 2-4 minutes, or until it becomes light and fluffy and soft peaks form. Add vanilla and beat until just mixed. Set aside. If it becomes too thin to frost the "cake," refrigerate to stiffen the frosting. If it becomes to stiff from refrigeration, beat with the mixer for a few seconds.
Step 3
Cut the ends off the watermelon, then place it on one of the flat ends. Use a large knife to cut vertically around the melon to remove the rind, creating a cylindrical form. As desired, shape the watermelon so it resembles a round cake, cutting off part of the tapered ends if desired.
Step 4
If not frosting the watermelon right away, keep it in the refrigerator until ready. Once ready, pat try the outside of the melon with a towel. Cover with frosting, then decorate with desired toppings.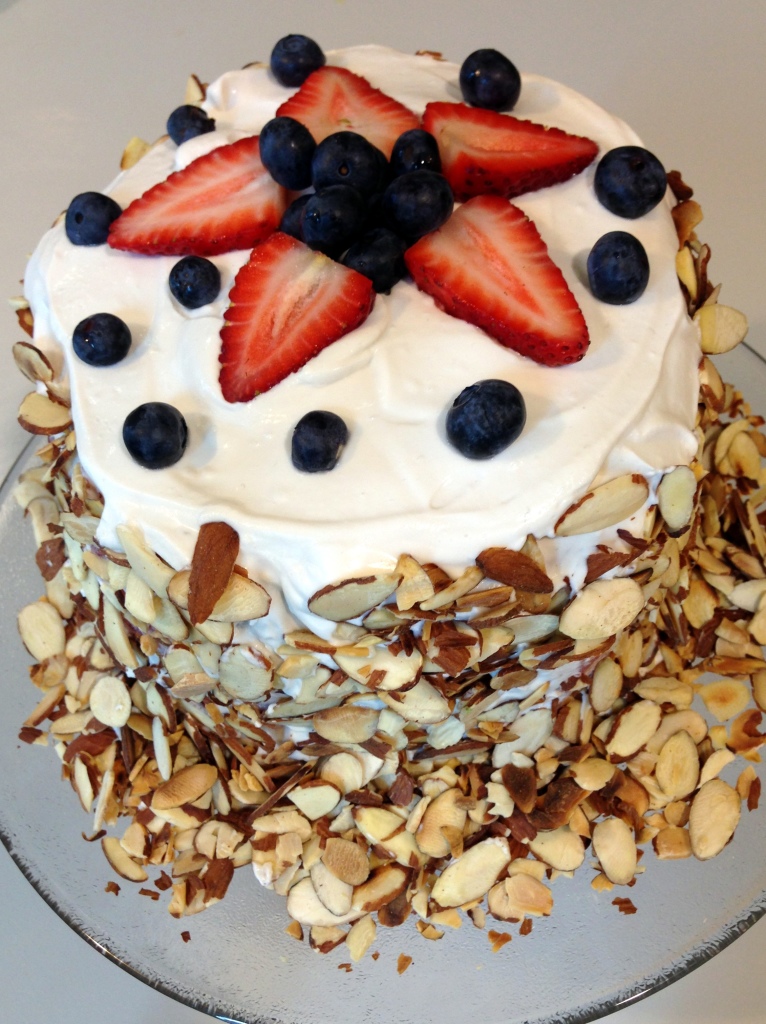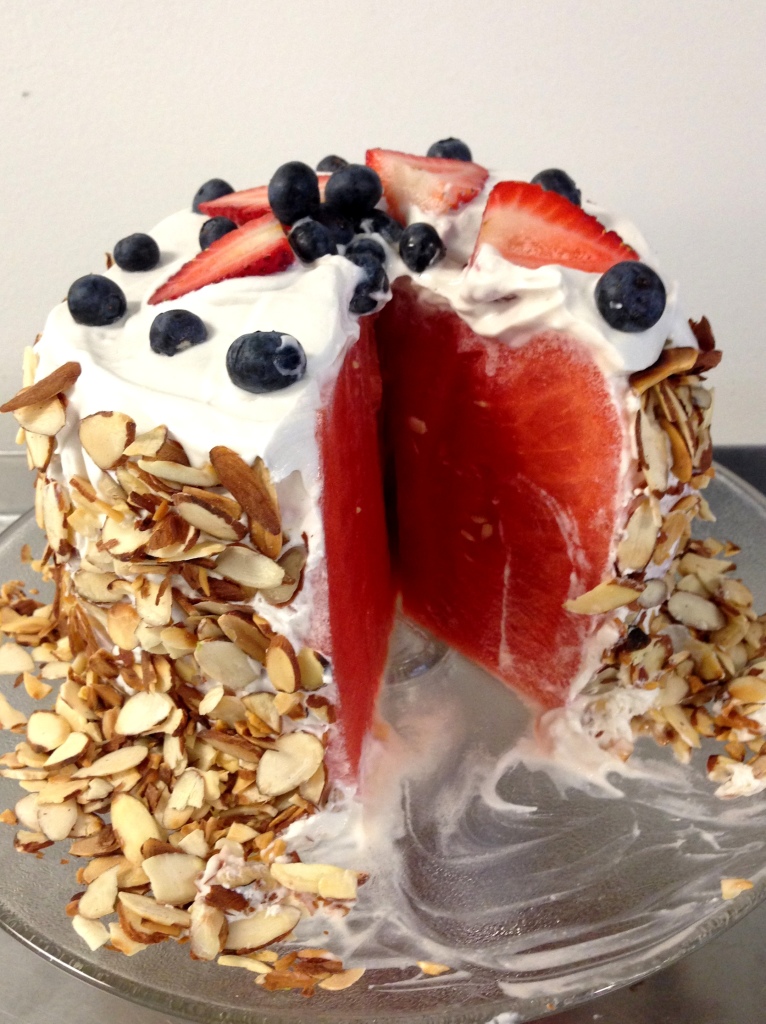 Confession: The pictured cake was made using coconut milk with guar gum, so the frosting wasn't as stiff as it should have been. However, if you also make this mistake, it will still turn out pretty well!