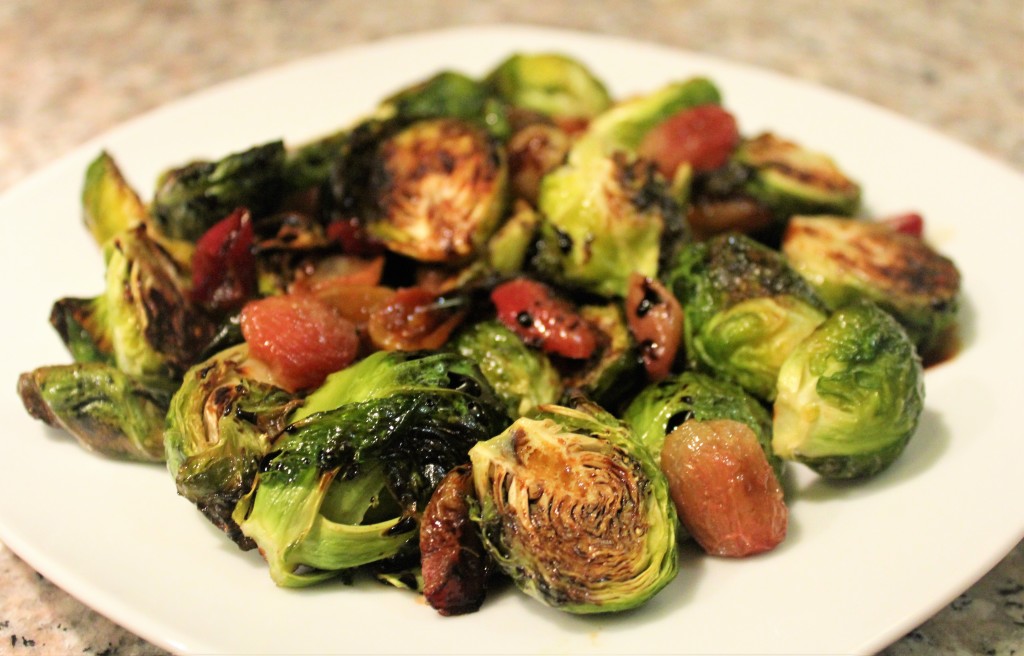 The Brussels sprouts are crisp on the outside, tender on the inside. The grapes are sweet, juicy, and pop with flavor. The sticky balsamic reduction really makes it something special. This unexpected side dish is sure to please!
Crispy Brussels Sprouts with Grapes and Balsamic Reduction

Print recipe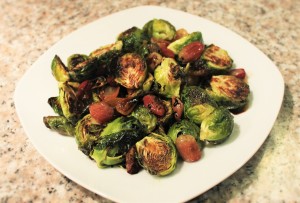 The combination of flavors and textures in this dish will have everyone eating their vegetables.
Ingredients
1lb Brussels sprouts
1 cup Red seedless grapes (organic preferred)
2 tablespoons olive oil
salt to taste
1/4 cup balsamic vinegar
Directions
Step 1
Preheat oven to 375˚F.
Step 2
Cut off stems of Brussels sprouts, then cut in half. Cut grapes in half, and toss with Brussels sprouts, olive oil, and salt. Spread in an even layer on a baking sheet. Bake for about 20 minutes, stirring once or twice, until golden brown.
Step 3
Meanwhile, heat balsamic vinegar in a small saucepan over low-medium heat until thickened to a syrup consistency, 5-10 minutes.
Step 4
Remove Brussels sprouts mixture from the oven and place on a serving dish. Drizzle with balsamic reduction and serve warm.