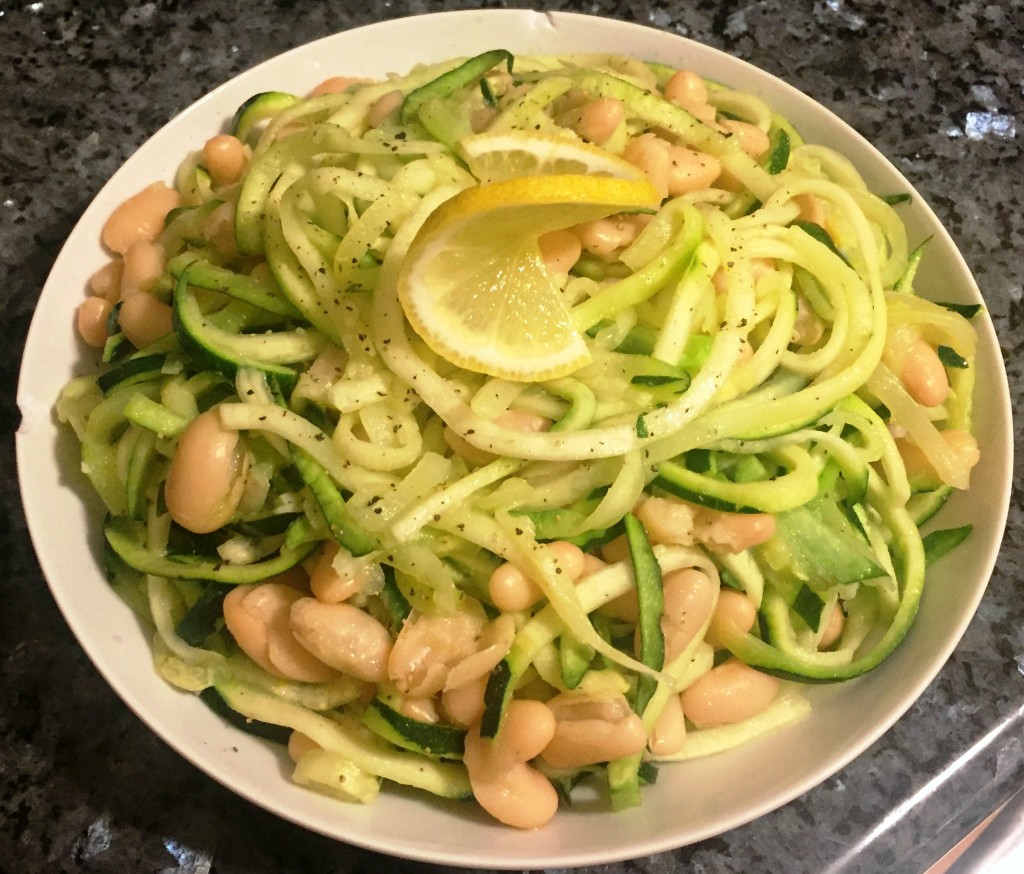 This quick meal can be whipped up in about 15 minutes. Other than a spiral slicer, you could also use a julienne peeler or the grater attachment on a food processor. This recipe is completely plant-based without any animal products, but the combination of vegetables, beans and healthy fat will satisfy your appetite.
Optional additions include pine nuts, sauteed spinach, or cherry tomatoes.
Lemon Garlic Zucchini Noodles

Print recipe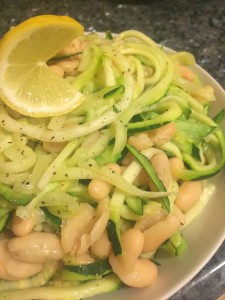 This plant-based entree can be ready in about 15 minutes. It contains no refined grains, no animal products, and doesn't contain any of the top 8 common allergens.
Ingredients
6 cups zucchini, spiral sliced (2-3 zucchinis)
2 tablespoons olive oil
2-3 cloves garlic, minced
2 tablespoons lemon juice (about 1 lemon)
1/2 teaspoon lemon zest
1 3/4 cup white beans (or 15 ounce can, rinsed and drained)
Salt and pepper to taste
Directions
Step 1
Heat oil in a large skillet over medium heat. Add garlic and cook until fragrant, about 30 seconds.
Step 2
Add zucchini and cook for 1-2 minutes or until just tender, stirring often. Stir in beans and remove from heat. Add lemon juice, lemon zest, salt and pepper. Serve immediately.