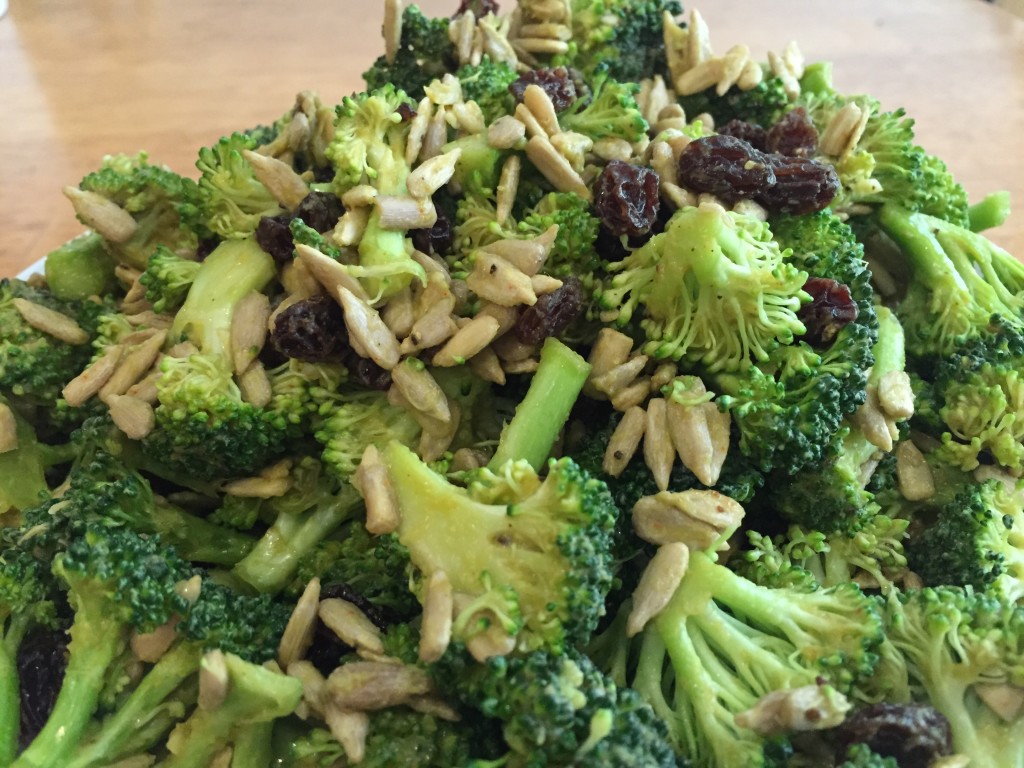 Traditional broccoli salad is typically made with mayo, sugar, and bacon. This healthy twist on an old classic is completely plant-based, replacing mayo with mashed avocado, cutting way back on sugar so you can appreciate the natural sweetness of the raisins, and uses creative seasonings to replace the flavor of the bacon. Make 1 1/2 times the dressing recipe if you prefer it to be a bit creamier.
Vegan Bacon-Flavored Broccoli Salad

Print recipe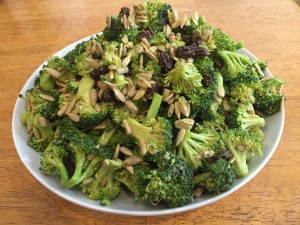 This twist on classic broccoli salad omits all animal products, replacing mayo with mashed avocado, using seasonings to mimic bacon flavor, and greatly reducing added sugar.
Ingredients
5 cups broccoli florets
1/3 cup raisins
1/3 cup roasted sunflower seeds
3/4 - 1 cups avocado (about 1 large)
1 tablespoon lemon juice
1 teaspoon maple syrup
1 teaspoon salt
1 clove garlic (minced)
1/4 teaspoon smoked paprika
1/4 teaspoon black pepper
Optional
Directions
Step 1
Place broccoli, raisins and sunflower seeds into a large bowl.
Step 2
In a medium bowl, mash the avocado until no chunks remain, then add remaining ingredients (or combine all ingredients in a blender or food processor and blend until smooth). Combine avocado mixture with broccoli mixture. Refrigerate for at least 1-2 hours for dressing to soften the broccoli.