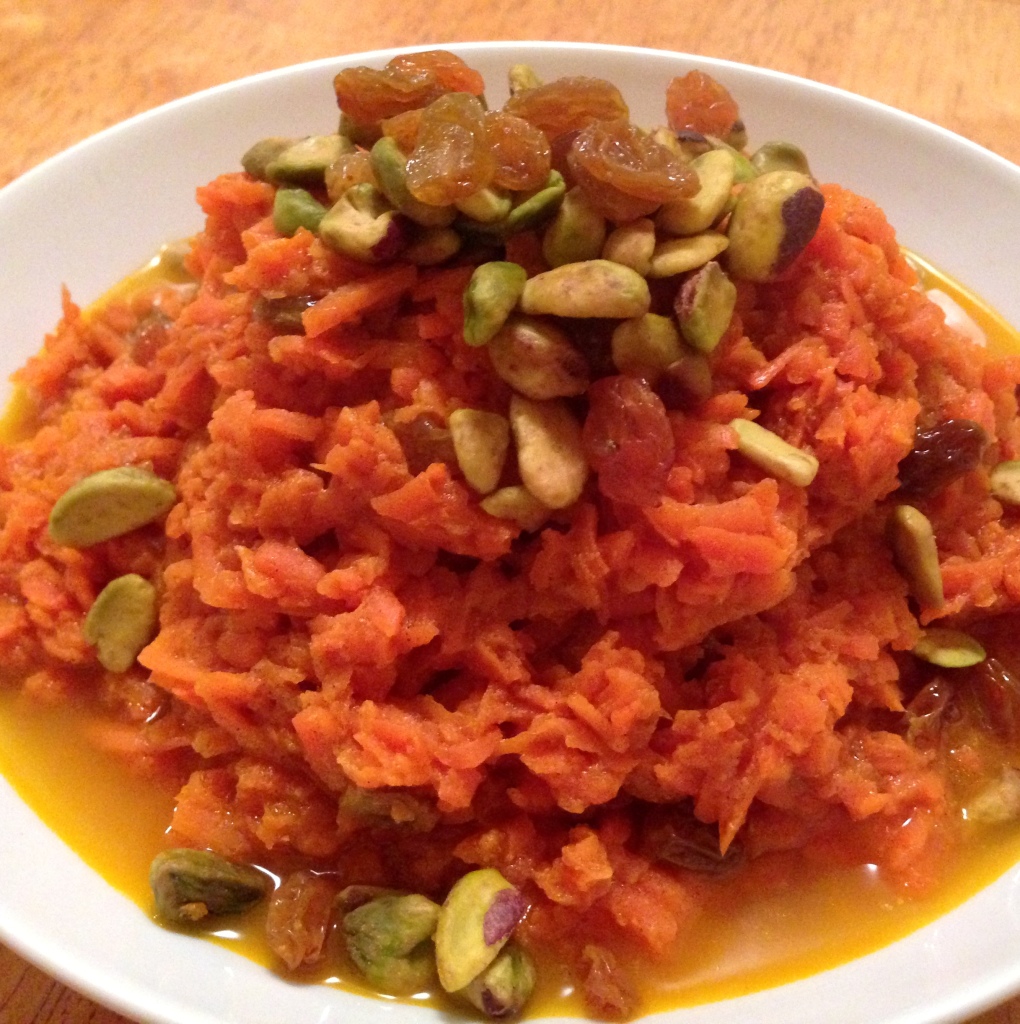 Carrots for dessert? Hey, don't act like you've never had carrot cake! Although this recipe may sound strange, the light sweetness, intriguing blend of spices, and  tender carrots combine to become one extraordinary dessert! Traditional gajar halwa usually calls for milk and butter or ghee, clarified butter. This recipe contains neither, making it dairy-free and vegan.
Indian Carrot Pudding (Gajar Halwa)

Print recipe
Ingredients
1lb carrots, peeled, shredded (about 6-8 carrots)
2 cups unsweetened almond milk
1 tablespoon virgin coconut oil
2 tablespoons sugar or honey
1/4 cup golden raisins (or regular raisins)
1 teaspoon vanilla extract
1/2 teaspoon pumpkin pie spice
1/2 teaspoon ground cardamom
1/4 teaspoon salt
16 drops liquid stevia
1/4 cup toasted nuts, such as cashews, pistachios, or almonds
Directions
Step 1
Heat almond milk in a saucepan and bring to a simmer over medium heat. Add carrots and simmer for 20 minutes, stirring occasionally.
Step 2
When there is only a little liquid left, add coconut oil, sugar/honey, raisins, vanilla, pumpkin pie spice, cardamom, and salt. Stir and simmer for another 5-10 minutes, until the pudding has thickened and little to no liquid remains.. Stir in stevia.
Step 3
Scoop pudding into serving bowl or individual bowls and garnish with nuts and a few raisins. Serve warm or cold.