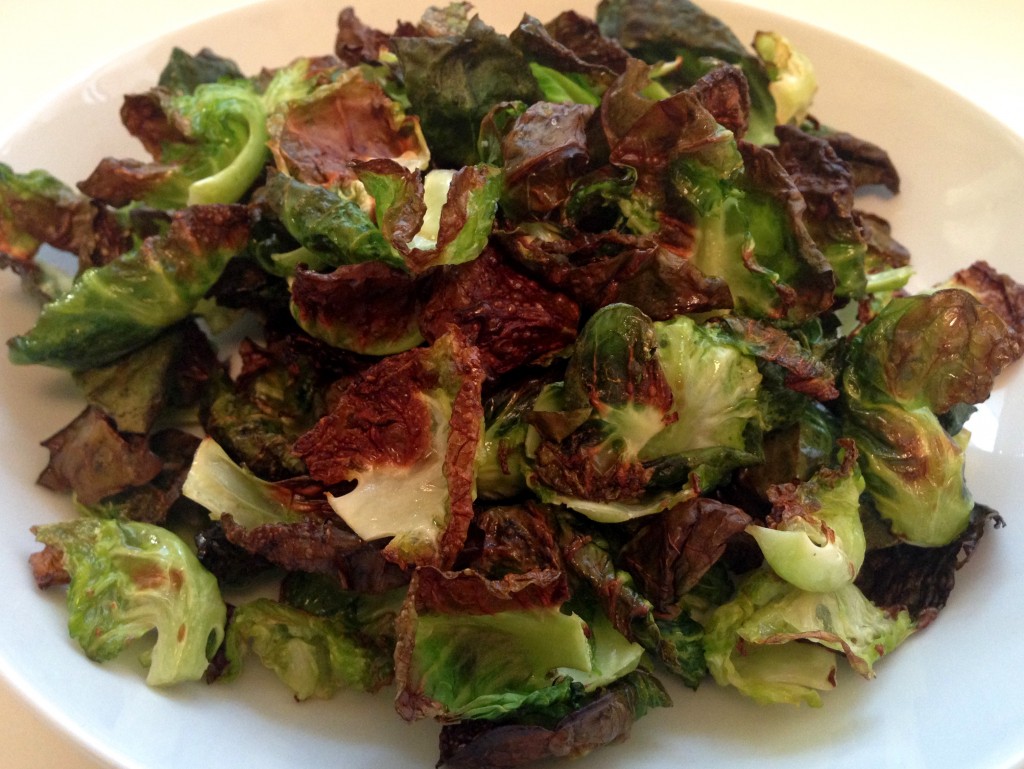 Roasted Brussels Sprouts Chips

Print recipe
| | |
| --- | --- |
| Prep time | 10 minutes |
| Cook time | 15 minutes |
| Total time | 25 minutes |
Ingredients
1lb Brussels sprouts
1 tablespoon extra virgin olive oil
salt to taste (starting with 1/2 teaspoon)
Directions
Step 1
Preheat oven to 400 degrees F.
Step 2
Cut off the stems of the brussels sprouts and peel off the leaves. Cut off a little more of the stem to continue removing the leaves until you get to the tight and light-colored leaves in the center. Reserve these cores for another recipe, or try cutting them in half, tossing with olive oil, and roast after you bake the chips.
Step 3
Toss leaves with olive oil and use your hands to rub the oil into the leaves. Season with salt and spread leaves evenly in a single layer on a baking sheet, using 2 baking sheets if necessary.
Step 4
Bake 10-15 minutes, stirring every few minutes. Remove from oven when sprouts reach desired level of caramelization. Serve immediately.