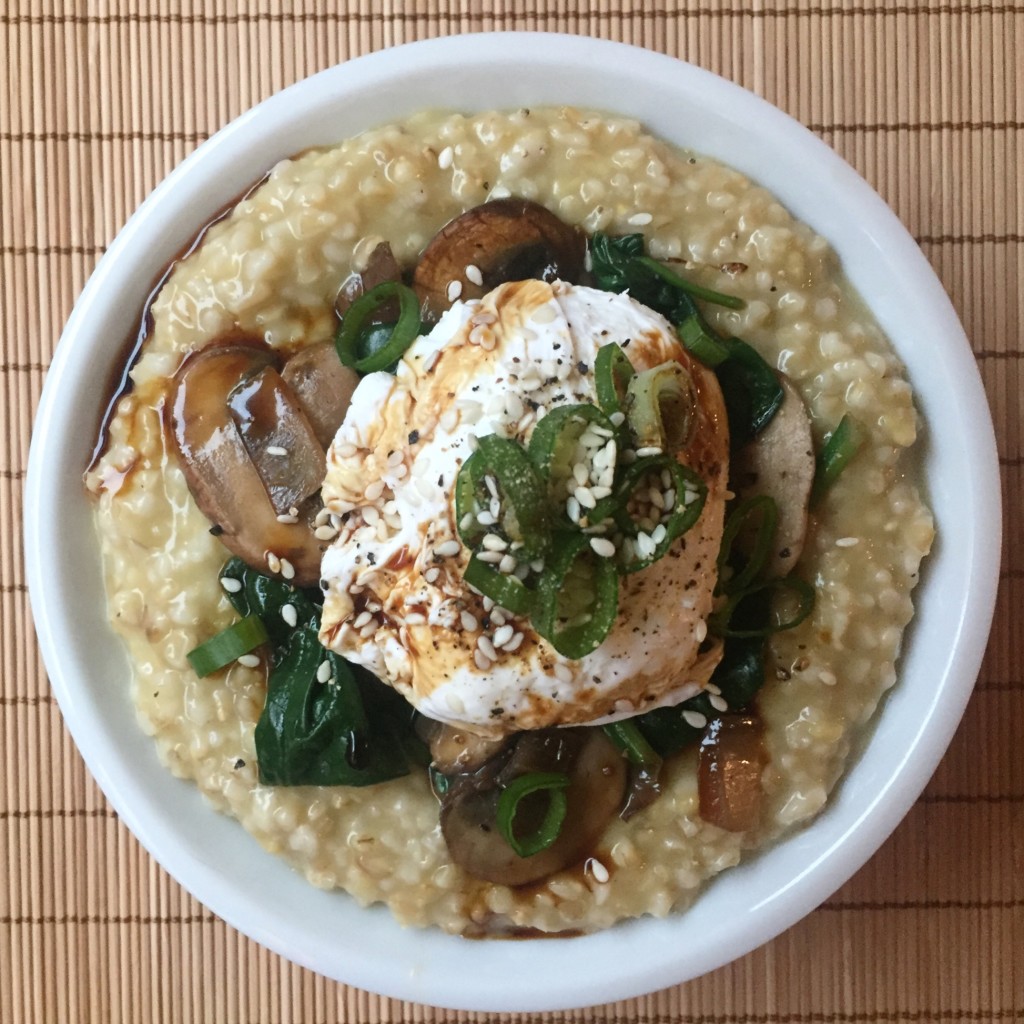 Savory Oatmeal

Print recipe
Oatmeal is most often eaten with added sugar, so this recipe swaps out the sugar for healthy and delicious vegetables. Think of it as a hearty breakfast risotto!
Ingredients
1 cup steel cut oats
3-4 cups low-sodium vegetable broth
1 teaspoon cooking oil
1 medium yellow onion (about 1 cup)
10oz mushrooms, such as button, crimini, or shiitake (sliced)
1 bunch Swiss chard or other cooking greens, or 4-5 cups baby spinach (chopped)
1 tablespoon reduced sodium tamari or soy sauce
salt to taste
Optional
4 large eggs (poached or pan-fried, organic, pasture-raised and/or cage-free preferred)
2 green onion stalks (sliced)
1 tablespoon sesame seeds
1 teaspoon hot sauce
Directions
Step 1
In a saucepan, combine oats and broth or water. Bring to a boil, then reduce heat. Simmer, with the lid cracked, for 20-30 minutes, stirring occasionally, adding more liquid as needed, until desired texture is reached.
Step 2
Preheat a skillet over medium-high heat. Add oil, then add onions and cook for 2-3 minutes. Add mushrooms and cook until tender, about 5 minutes . Add greens, turn down heat, and cook until greens are wilted. Combine cooked oats with vegetables, and top with optional toppings.
Step 3
Combine cooked oats with vegetables, stir in tamari, and top with optional toppings.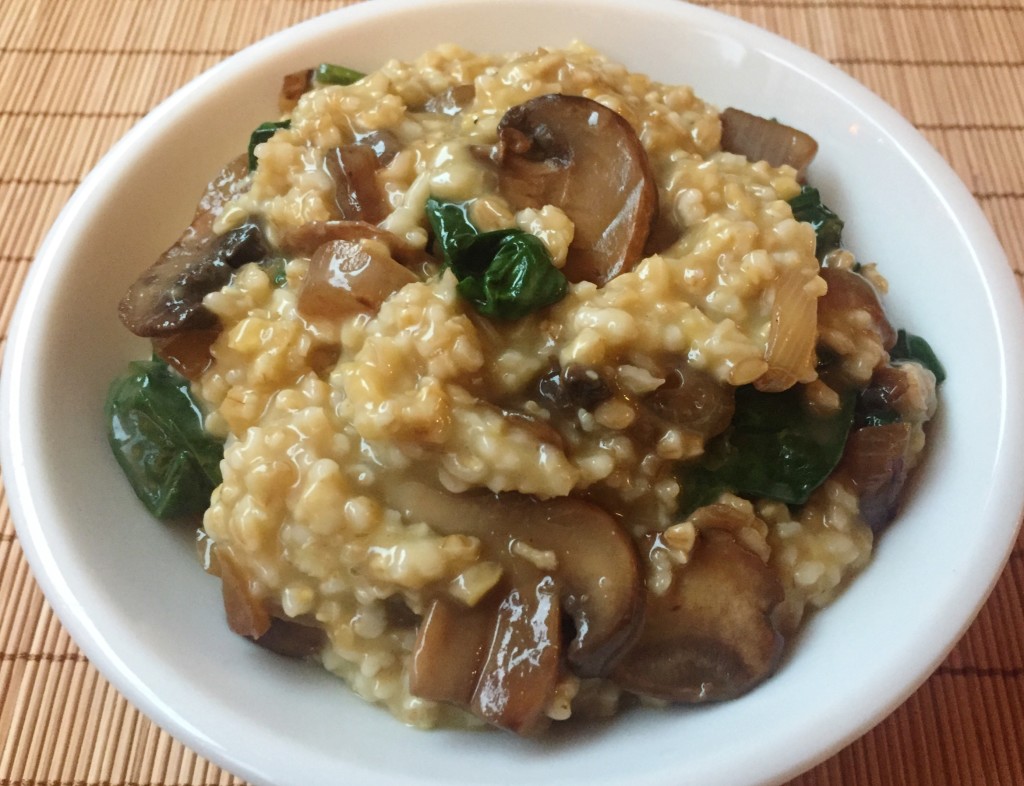 To make ahead: Prepare oatmeal and vegetables and store in separate containers. To reheat, add vegetables and 1-2 tablespoons of water or broth to oatmeal and microwave for 1-2 minutes. Add optional toppings and eggs if desired. A hard-boiled egg could be cut up into the oatmeal or eaten on the side as they are easier to make ahead.
Note: You can use whatever vegetables or toppings you like. Other vegetables to consider would be carrots, bell peppers, asparagus, or anything else you like. As toppings, you could add sliced almonds or other nuts or seeds.