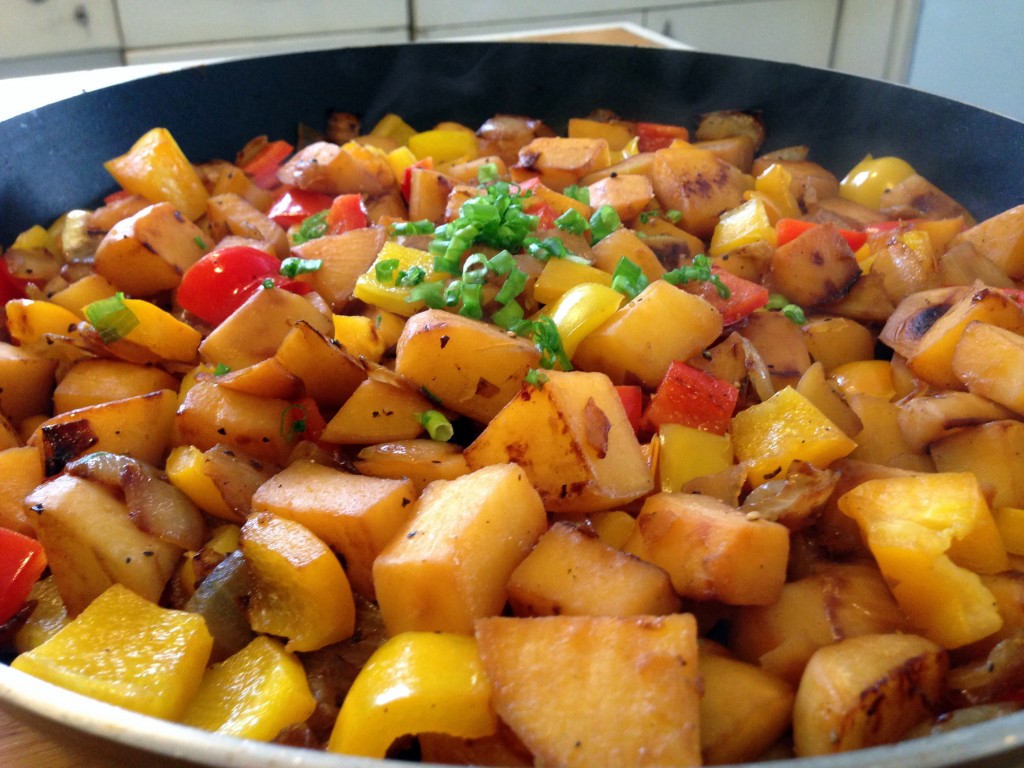 This is a lower-carb version of a popular breakfast dish, Potatoes O'Brien. Rutabaga does have a different taste from potatoes, but it's just as good when served with scrambled eggs and hot sauce. This recipe may seem like a lot if you are cooking for one, but it is fairly time consuming, so consider making a full batch and saving leftovers for a quick breakfast throughout the week. You could also hard boil several eggs to eat with this throughout the week.
Serves: 4-5
Time: 40-45 minutes
Ingredients
2 rutabagas, peeled and chopped (~ 5 cups) – smaller pieces will cook more quickly
1 medium onion (~ 2 cups), chopped
1 1/2 to 2 bell peppers (~ 2 cups), chopped
1/2 tablespoon coconut oil
Salt to taste (~ 1/2 teaspoon)
Black pepper (~1/4 teaspoon)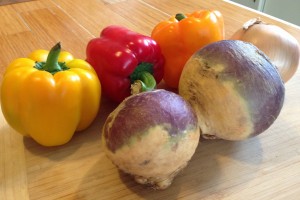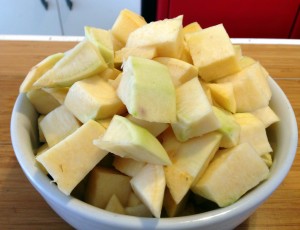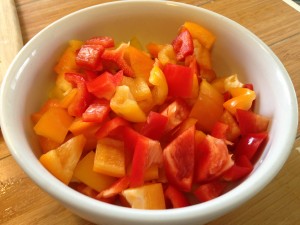 Directions
Preheat a large nonstick pan (cast iron or ceramic coated preferred) over medium-high heat. Melt coconut oil in pan, then add onions. Cook for 2-3 minutes, stirring frequently. Add rutabaga and turn down heat to medium, stirring occasionally. The heat should be high enough that the pan is still sizzling, but not so hot that the onions burn. Cook for about 5 minutes, then turn down heat to medium-low and cover. Cook for about 15-18 minutes, stirring occasionally, or until rutabaga are almost fork tender. Remove cover and add bell peppers and cook for about 5 minutes. Add salt and pepper to taste and serve. Cook a couple of eggs for a complete breakfast!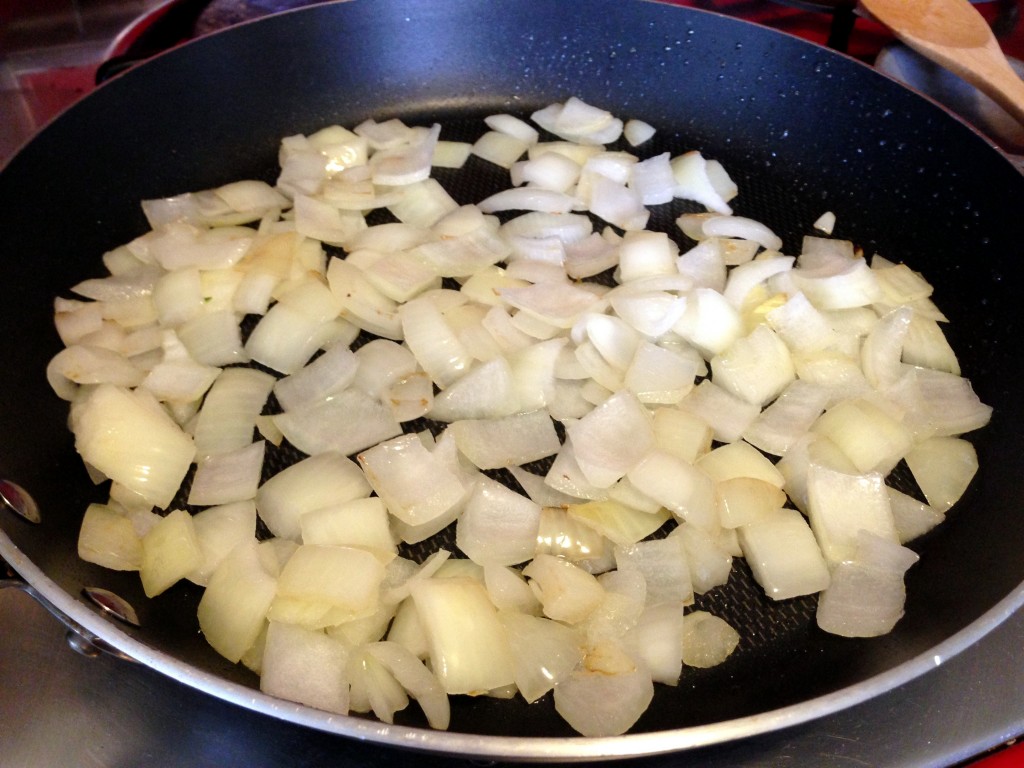 Rutabagas, also known as swedes, are a root vegetable from the cabbage family. They are often confused with turnips, but are larger, and look a bit more dull. They are also more dense and more mild than turnips. They have about half the calories and carbohydrates of potatoes, and about half the estimated glycemic load. Like other crucifers, they are high in antioxidants and anti-cancer compounds, as well as other vitamins and minerals. Rutabagas can be baked, sauteed, boiled, mashed, and added to stews and soups. They can also be eaten raw grated into salads or coleslaw, or eaten as a snack.