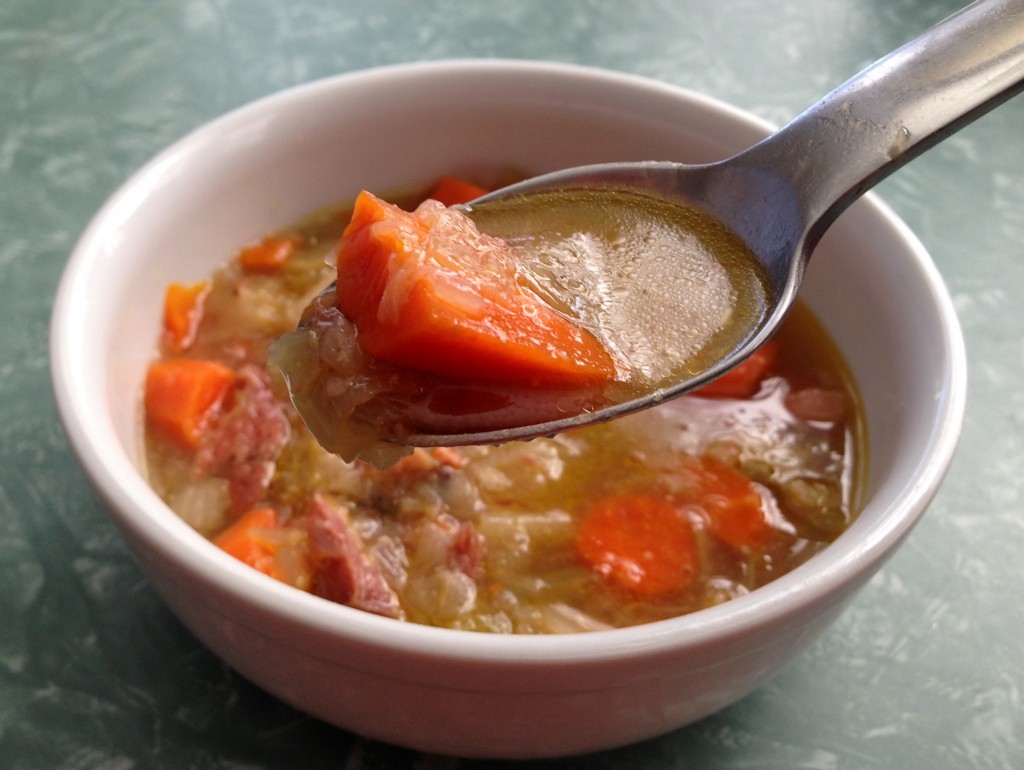 If you had ham for the holidays and are now left with nothing but the bone, here's a recipe for you!
Ingredients
1 teaspoon coconut oil
1 large onion, chopped
3 stalks celery, chopped
6 carrots, cut into large chunks
2 cups sliced leeks, white and light green parts only
1 teaspoon minced garlic
1 leftover ham bone (it's ok if there is still some meat/fat attached)
32 ounces (1 quart) organic chicken broth
32 ounces (4 cups) water, more if needed
salt to taste (if necessary)
Directions
Preheat a large soup pot over medium-high heat. Add coconut oil, then onion, celery, carrots, and leeks. Saute for 4-5 minutes or until onions start to become translucent and vegetables begin to brown. Add garlic and cook for 30-60 seconds, then add ham bone and chicken broth. Bring to a boil, then lower heat, cover, and simmer for about 4 hours (or transfer to a slow cooker). As the soup is cooking, add more water if it starts to run too low. Add salt to taste, only if necessary (I didn't – the ham made it salty enough.)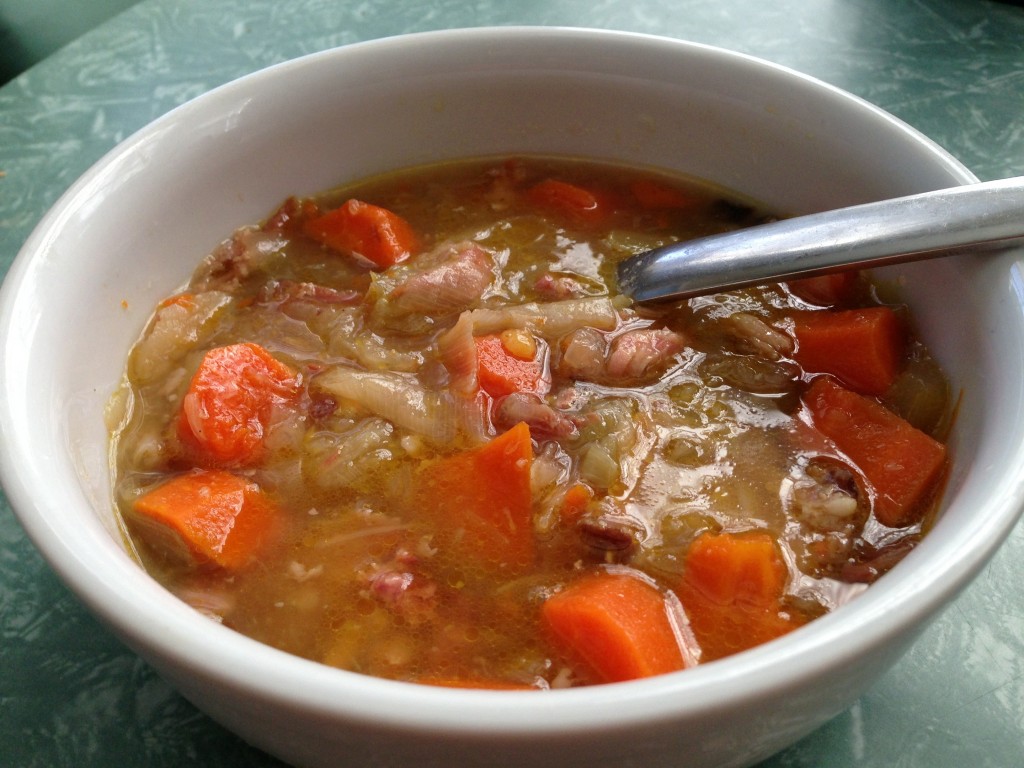 This is a very basic recipe, and you can add whatever else you'd like! Beans, lentils, spices such as curry powder, or any other vegetables. You can add winter squash or other root vegetables in the beginning, or softer vegetables towards the end, such as cauliflower, broccoli, green beans, tomatoes, or kale.