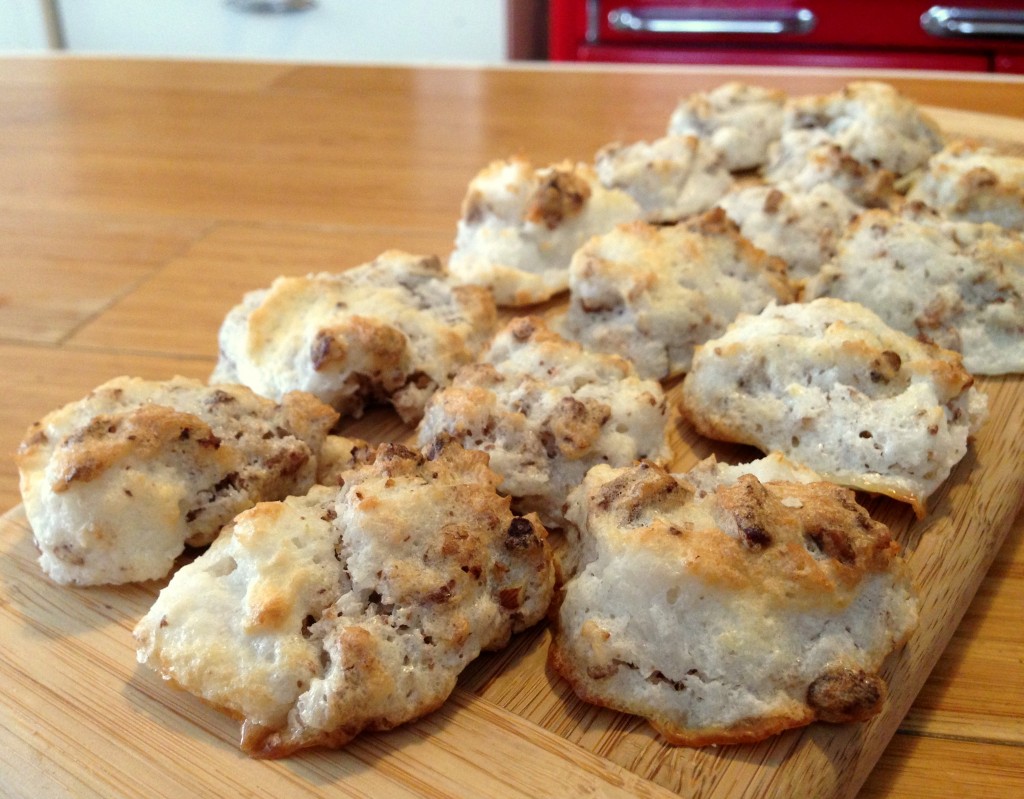 Time: 1 Hour 15 Minutes
Makes: 24-30 Cookies
Ingredients
3 Egg Whites
1/4 Teaspoon Cream of Tartar or Lemon Juice
3/4 Cup Sweetener or Equivalent* (See Notes Below)
1 Cup Unsweetened Shredded Coconut
1+ Cup Coconut Milk, Almond Milk, or other milk
2/3 Cup Finely Chopped Nuts, such as pecans or walnuts, toasted if you like (but let cool before adding to batter)
Directions
In a small bowl, mix shredded coconut with milk of choice and let sit for 30-45 minutes to soften. Meanwhile, preheat oven to 350 and line a cookie sheet with parchment paper. Whip egg whites with sweetener and cream of tartar (or lemon juice) with an electric beater until stiff peaks form, about 6-8 minutes. Once coconut has sat for 30-45 minutes, place a kitchen towel into a bowl, then pour coconut into the towel. Wring out most of the milk, until the coconut is clumpy but crumbles when you put pressure on it. Carefully fold coconut and nuts into the batter, then drop by spoonful onto the parchment paper. Bake 13-16 minutes, or until light golden brown on top.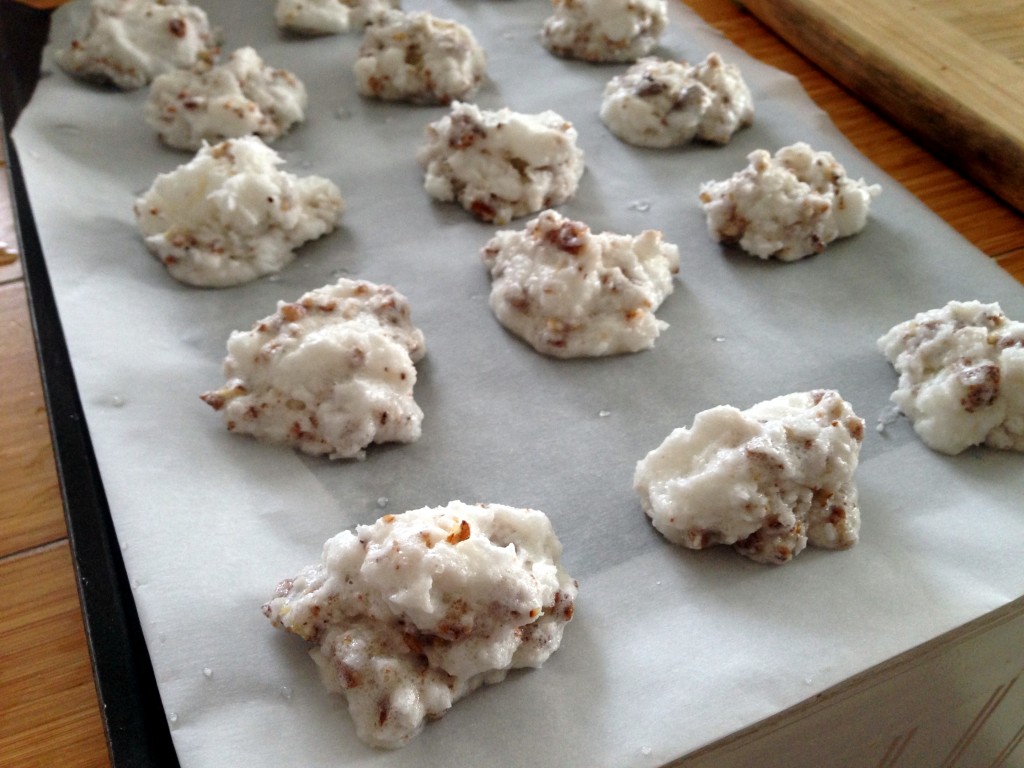 *Sweetener Options:
 

3/4 cup erythritol + 24 drops liquid stevia

(This is what I did, but the cookies did have a cooling sensation from the erythritol)
3/4 cup Swerve
3/4 cup xylitol – but beware that it is very toxic to dogs and can have a laxative effect if you eat too much
3/4 cup sugar (not ideal)
1/4 cup + 2 tablespoons Truvia Baking Blend – Not 100% sure this would work as well!