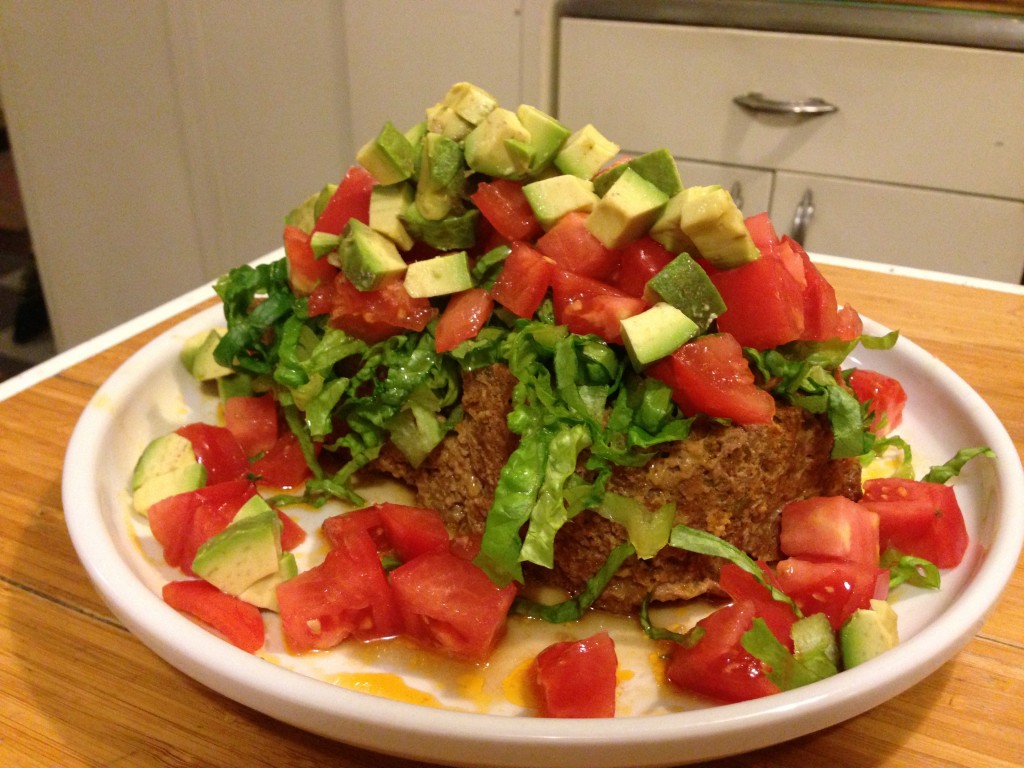 Serves: 4-5
Time: About 1 Hour
Ingredients
1/2 Cup Onion, Finely Diced
1/2 Cup Celery, Finely Diced (Optional)
1/2 Cup Bell Pepper, Finely Diced
1 Teaspoon Coconut Oil or cooking oil of choice
1 Egg (Free-Range and Organic if possible)
1 Pound Ground Beef (I used Organic Grass-Fed 85% Lean) – You could try ground chicken or turkey, but I haven't tried it yet
1/2 Cup Almond or Cashew Meal
1/2 Cup Chunky Salsa
Seasoning Mix (If you don't have all of these ingredients, you could probably use about 3 Tablespoons of taco seasoning, but I personally haven't tried it):
1 Teaspoon Cumin
1 Tablespoon Chili Powder
1 Teaspoon Garlic Powder
1 Teaspoon Dried Oregano (or 1 Tablespoon Fresh)
1/2 Teaspoon Salt
1/2 Teaspoon Black Pepper
Toppings
2 Cups Lettuce, Shredded
1 Cup Tomato (or 2 tomatoes), Chopped
1 Medium Avocado, Chopped
Other Options: Sliced olives, cheese (not paleo), jalapenos, diced bell peppers, or anything else you'd put on a taco!)
Directions
Preheat oven to 350 degrees. Preheat a frying pan on medium high and add coconut oil. When the pan is hot, add the onions and bell peppers. Stir occasionally and cook until vegetables are lightly browned, about 7 minutes. In a large bowl, lightly whisk the egg, then add ground beef, almond or cashew flour, salsa, and seasoning mix. After allowing cooked vegetables to cool a bit, add them to the beef mixture. Form into a loaf and bake for about 40-45 minutes, or until the internal temperature reaches 165. Top with lettuce, tomato, avocado, and other desired toppings.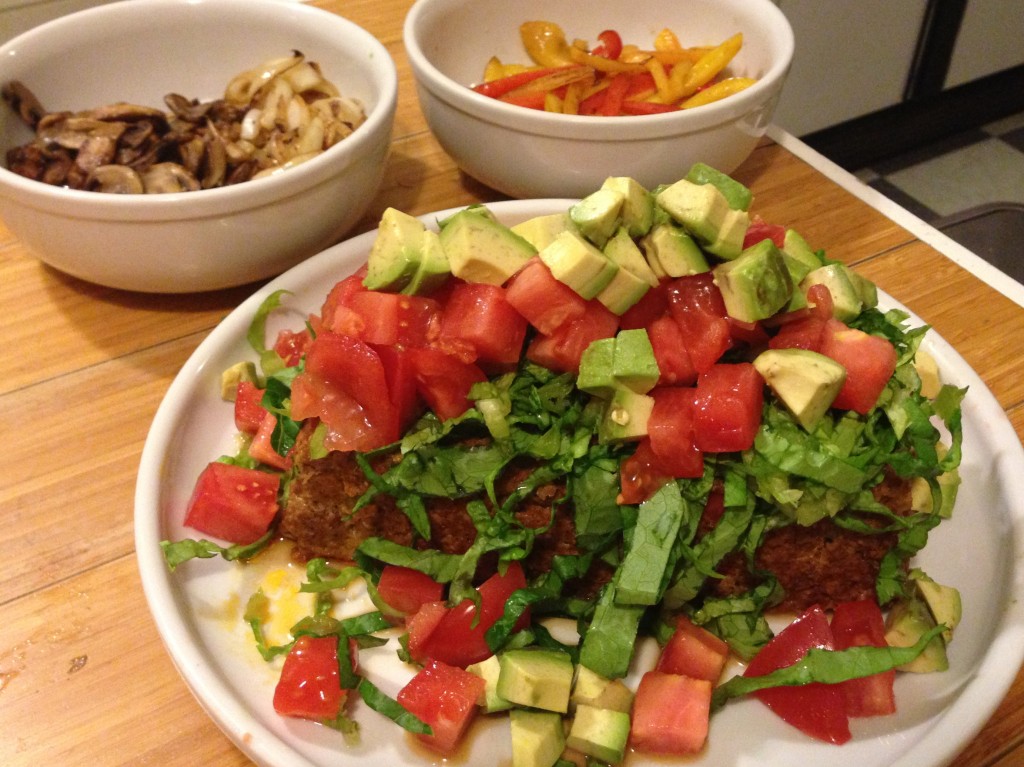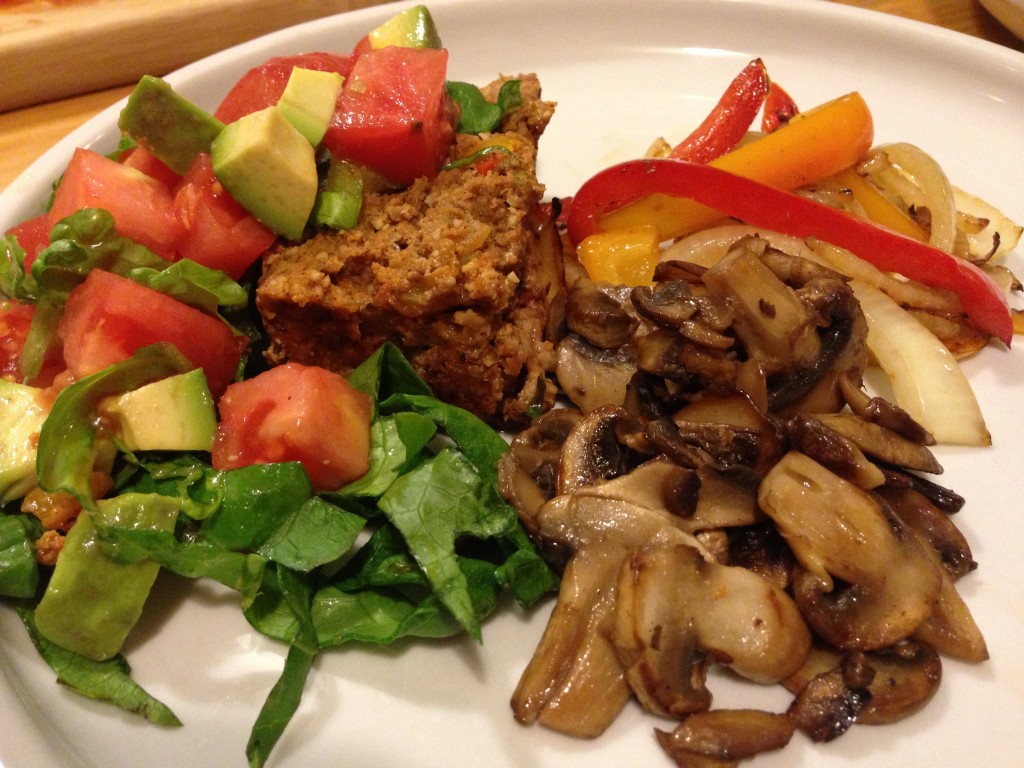 I served this with sauteed peppers, onions, and mushrooms.
Nutrition Facts:
Serving Size 1/5 Recipe, includes meatloaf with toppings of lettuce, tomato, and avocado. Calories 370. Total Fat 26g, Saturated Fat 9g, Polyunsaturated Fat 2g, Monounsaturated Fat 9g. Total Carbs 11g, Dietary Fiber 4g, Sugar 4g. Protein 22g