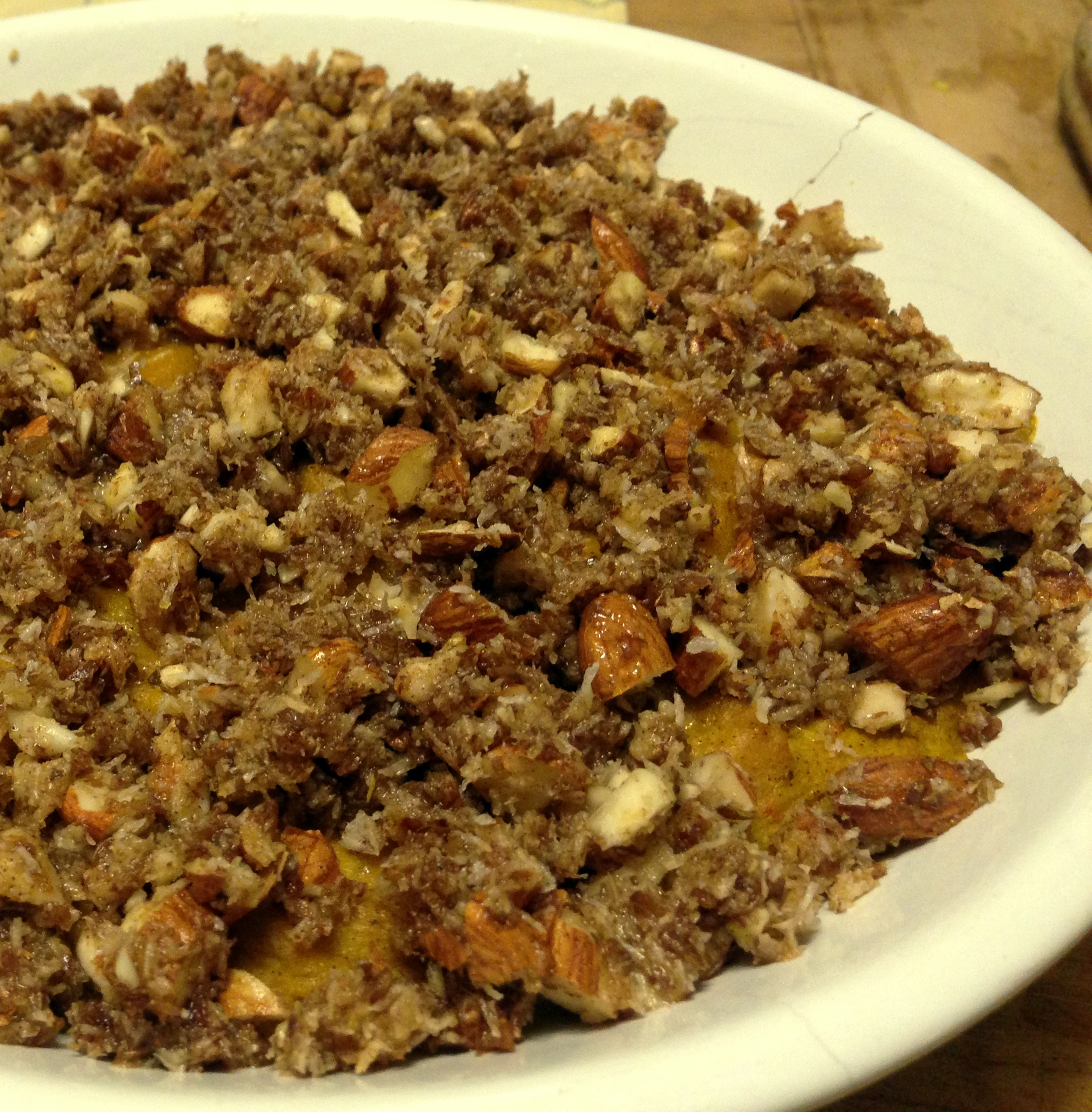 No oven? No problem. Need a pie in 10 minutes? Look no further!
Serves: 6-8
Time: 10-15 minutes
Ingredients
For the pie filling:
2 Cups Pumpkin Puree, or 1 Can Pumpkin Puree (will be slightly less than 2 cups)
2 Eggs
2 Teaspoons Pumpkin Pie Spice
1 Teaspoon Vanilla Extract
24 Drops Liquid Stevia, or Other Sweetener to Taste
For Streusel Topping:
2 Tablespoons Virgin Coconut Oil, Softened, plus a little for greasing pan
2 Tablespoons Almond Flour or Meal
1/2 Cup Chopped Nuts, such as pecans, walnuts, or almonds
1 Teaspoon Maple Syrup or Other Sweetener
1/4 Teaspoon Salt
1/4 Cup Unsweetened Coconut Flakes
1 Teaspoon Pumpkin Pie Spice
1 Teaspoon Vanilla Extract
1 Tablespoon Flax Meal
Directions
Grease a microwave-safe pie dish or medium shallow bowl with coconut oil. Whisk together all pumpkin pie ingredients and spread into greased dish. Microwave on high for 5-6 minutes, or until pie is pretty firm. Mix together streusel ingredients, and spread over pie. Microwave for about 2 more minutes, then serve.