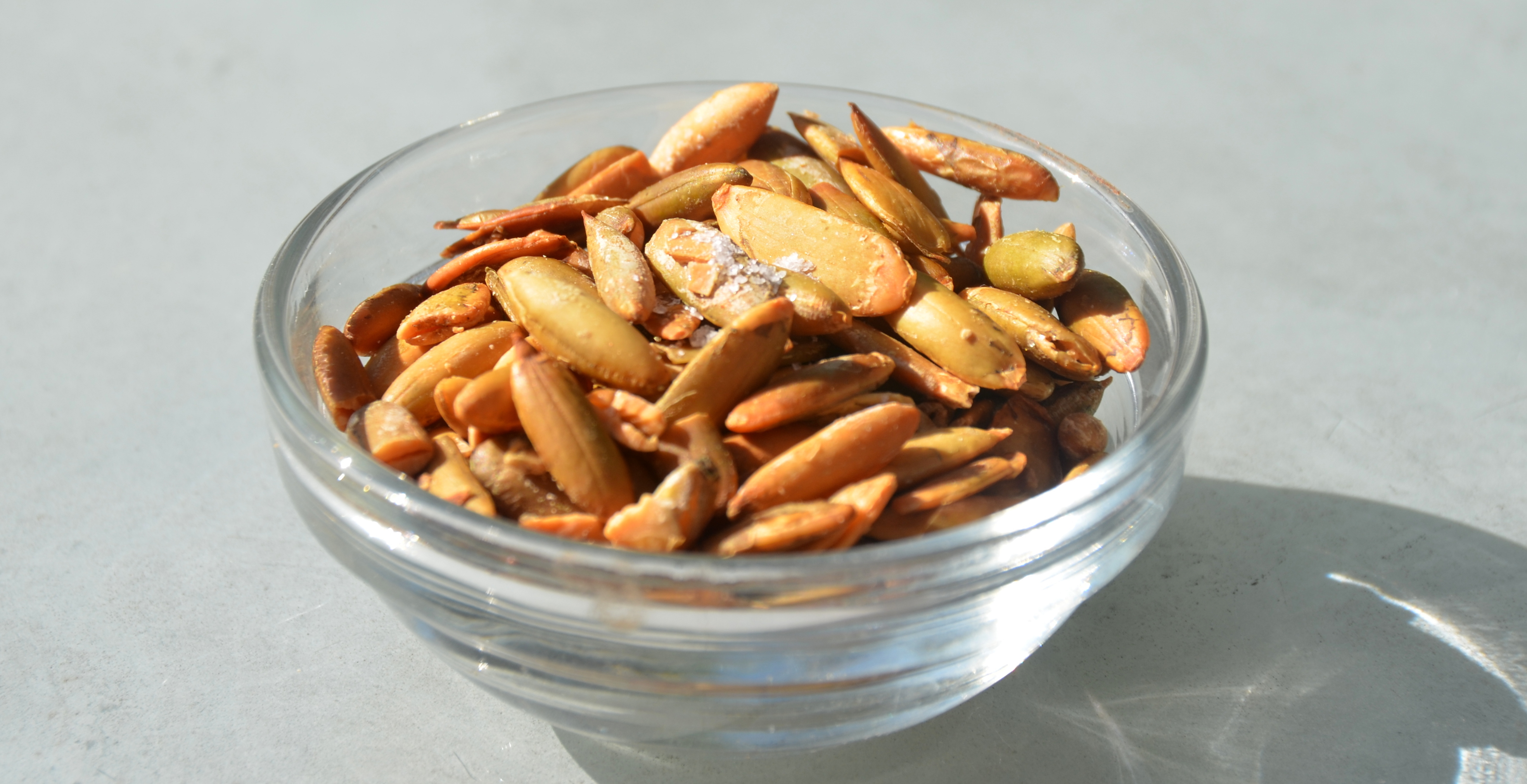 Forget salt & vinegar potato chips. These seeds have the same great flavor, but are way healthier. For those with IBS, 1 small serving (1-2 tablespoons) is low in FODMAPs.
Ingredients
Raw Pumpkin Seeds
White Vinegar
Sea Salt
Directions
Soak pumpkin seeds in vinegar for 45-60 minutes. Preheat oven to 350°F. Drain off excess vinegar, and spread pumpkin seeds over a cookie sheet. Sprinkle with salt and roast for 13-15 minutes, or until they start to turn golden brown. If desired, sprinkle with vinegar salt – see below.
Vinegar Salt Recipe
Ingredients
1 Tablespoon Sea Salt
1 teaspoon White Vinegar
Directions
Preheat oven to 250°F. Mix salt and vinegar and spread over cookie sheet. Bake for 45-60 minutes, stirring halfway. Sprinkle over pumpkin seeds either before or after roasting in the recipe above.