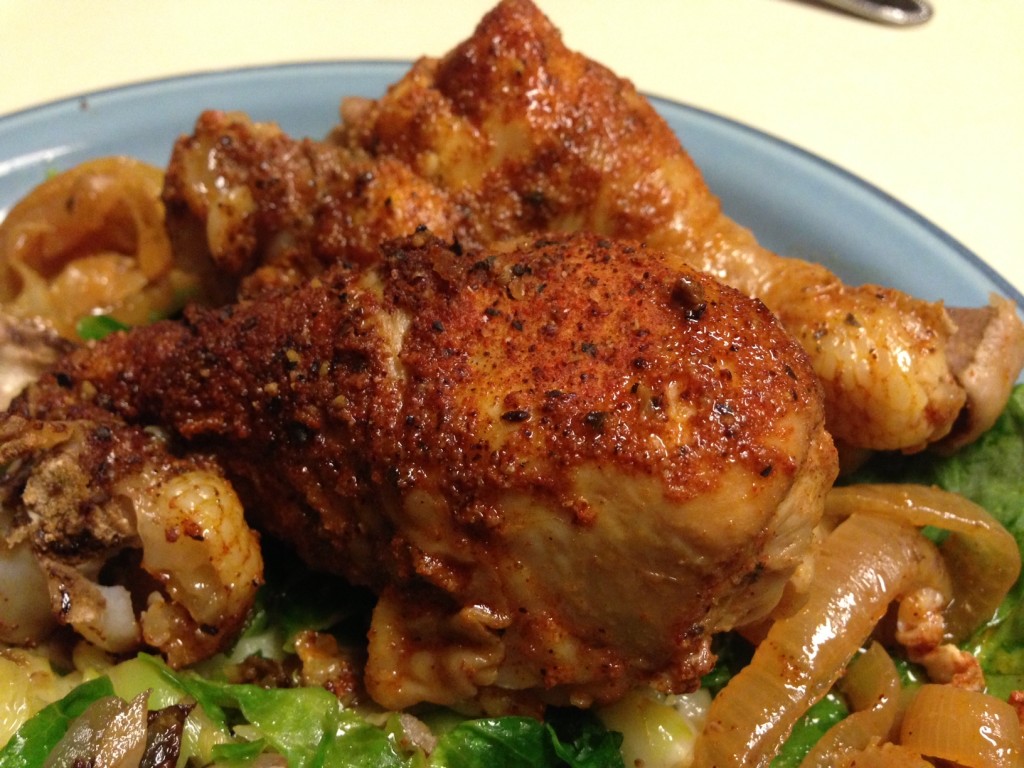 Ingredients
2 Medium Yellow Onions, Sliced
1 Whole Chicken, or 3-4 Pounds Bone-In Chicken (Breasts, Drumsticks, whatever you like)
2 Tbsp Paprika
1 Tbsp Salt
1 Tbsp Mustard Powder
1 Tbsp Chili Powder
2 tsp Onion Powder
2 tsp Garlic Powder
2 tsp Lemon Pepper
1 tsp Cayenne Pepper
Directions
1. Add onions to slow cooker.
2. Pat chicken dry with paper towels. Do not rinse chicken – this just spreads bacteria in your kitchen.
3. Rub spice mixture over chicken and add to slow cooker. If you have leftover spice mixture that hasn't been contaminated with raw chicken, save it for the next time you prepare this dish (there WILL be a next time). Cook on low for 6-8 hours or high for 4 hours.