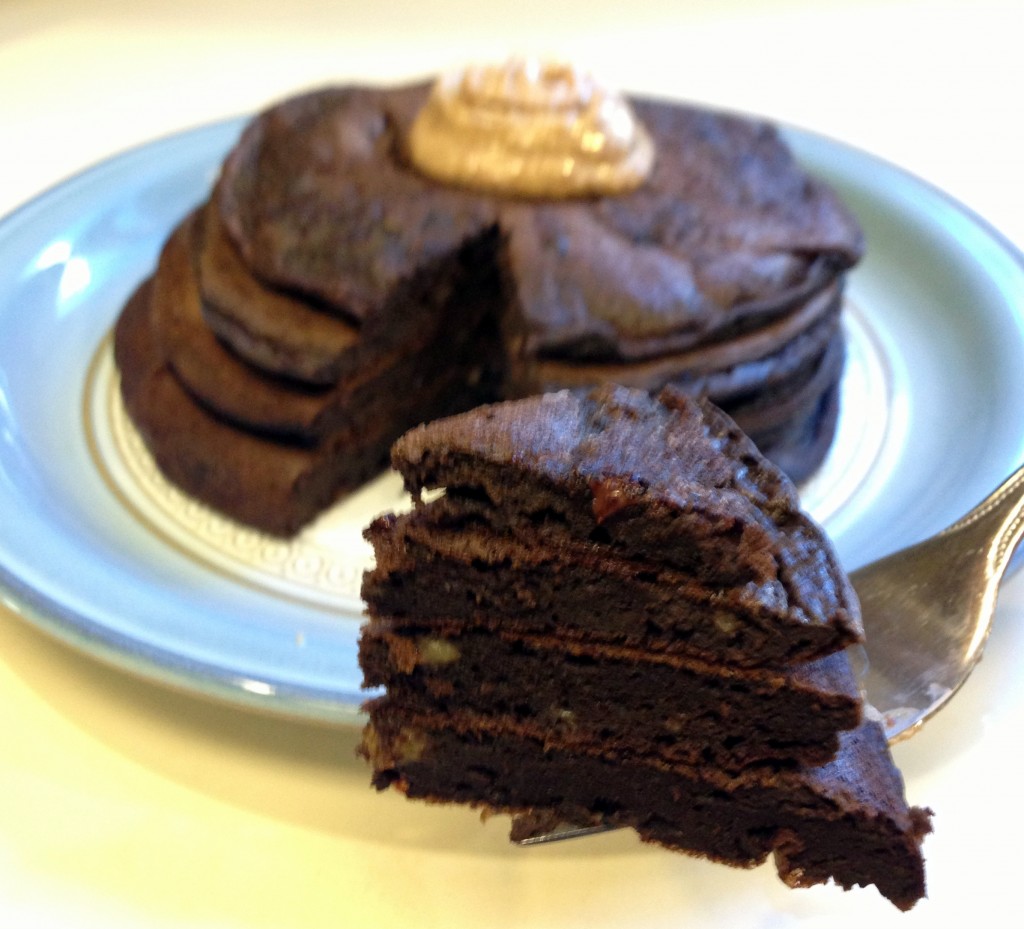 Serves: 2
Time: 10 minutes
Ingredients
1 Cup Vanilla Protein Powder*
1/4 Cup Cocoa Powder
1/2 tsp Baking Powder (aluminum free)
2 Large Eggs
1/2 – 1 Cup Unsweetened Vanilla Almond Milk
1/2 Banana, Mashed (Optional)
1/4 Cup Mini Chocolate Chips (Optional)
1 tsp Coconut Oil
Directions
1. In a medium bowl, mix protein powder, cocoa, and baking powder. Whisk in eggs, almond milk, banana and chocolate chips.
2. Preheat a ceramic coated fry pan and add 1/4 tsp coconut oil before cooking each pancake. Pour 1/4 of mixture into pan. Flip pancake when edges begin to dry. Repeat 4 times to make 4 medium pancakes.
3. Top with desired toppings, such as natural almond butter (above), organic strawberries (below, thawed from frozen), organic blueberries, etc.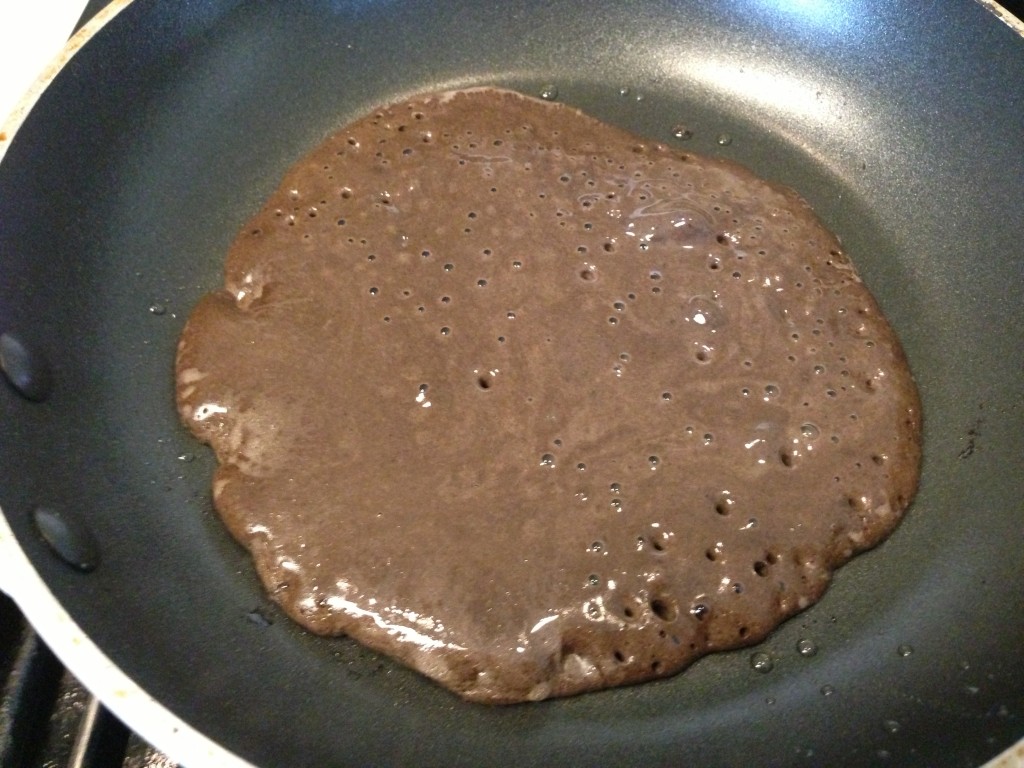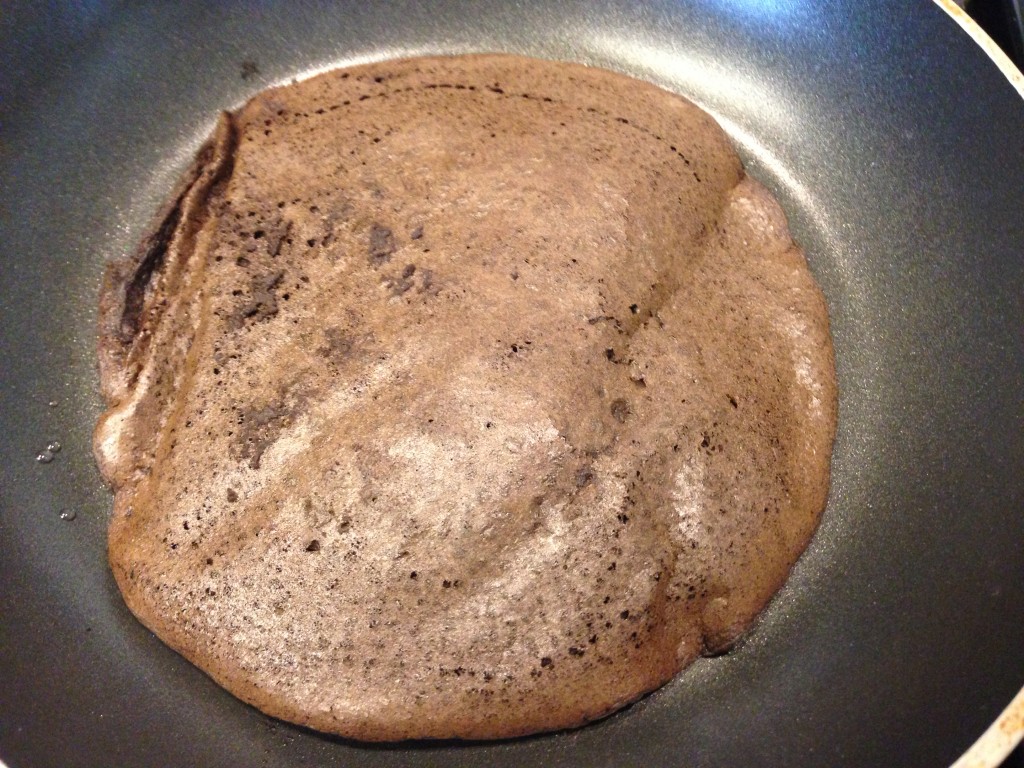 *Protein Powders: Protein powders will vary in consistency. Start with 1/2 cup almond milk, but increase to reach a somewhat runny pancake batter consistency.
I use Life Time Fitness Dairy-Free FastFuel Complete. Use the code 122124 to save an additional 10% when you choose "Autoship." It is available here: https://shop.lifetimefitness.com/Products/Nutritional-Products/Protein-%26-Meal-Replacement-Powder/Dairy-Free-FastFuel/p/2555